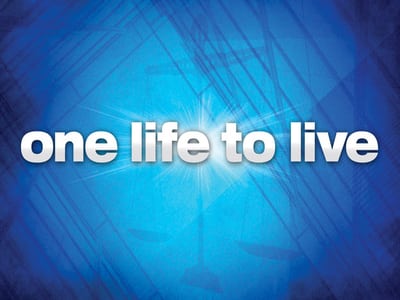 (SoapOperaNetwork.com) — ABC's flagship station will likely leave some New York soap fans upset Monday when the affiliate pre-empts "The Chew" and "One Life to Live" for continuous coverage of the 67th Annual Columbus Day parade, relegating both shows to the early hours of Tuesday morning.
According to WABC-TV President and General Manager Dave Davis, "Channel 7 is proud to partner with the Columbus Citizens Foundation for the largest celebration of Italian American heritage and culture in the world. Viewers choose to watch Channel 7 because they know how well we serve their communities. The Columbus Day Parade is a natural fit for us."
The press release goes on to state that "Channel 7's broadcast will reach more than 7.4 million television households in 29 counties covering New York, New Jersey, Connecticut and Pennsylvania. In addition, the parade will be viewed live by millions of people along Fifth Avenue and on the Italian television network, RAI International."
WABC-TV's coverage of the parade will last from noon until 3:00 pm ET on Monday, October 10, meaning fans of "General Hospital" will be still be able to watch their soap in its regular time slot. The station will also be streamed online on their website, and be offered via Video on Demand upon the conclusion of the festivities.
As a result of the schedule change, Monday's episode of "The Chew" will be broadcast on Channel 7 Tuesday morning at 2:36 am ET, according to TV listings. Fans of "One Life to Live" living in
New York City unable to watch Monday's episode on either SOAPnet or ABC.com, will have to wait until 3:36 am ET to watch a slightly shortened broadcast of the episode just ahead of WABC-TV's "Eyewitness News This Morning," beginning at 4:30 am ET.
Click here to read the press release in its entirety.