Friday, May 29, 2009 8:00 AM EST |
By Scotty Gore
---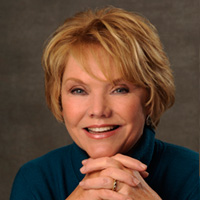 (SoapOperaNetwork.com) — You gotta have Hope.
THIS WEEK ON: ONE LIFE TO LIVE
Rex doesn't like seeing Gigi and Schuyler together on Monday, June 1.  Hoping for the sympathy vote from Rex, Stacy asks Stan to hit her in the face before she will hand over his money. Much to her delight, Rex again falls for her ploys.  Meanwhile, Schuyler and Gigi grow concerned after Stacy's blood sample mysteriously turns up missing.  Fish demands Schuyler calm down after he attacks Kyle, and accusses him of stealing Stacy's blood on Wednesday, June 3.  Later, Stacy brushes off Kyle's warnings about her sister and Schuyler.  Believing the loft to be empty, they sneak in to try to keep another sample of Stacy's DNA.  Instead, they arrive just as Stacy has Rex into a rather compromising position.  On Thursday, June 4, the sisters engage in a cat fight.  Afterward, Gigi bolsters Schuyler's confidence by revealing that she got what they came for.  Elsewhere in Llanview, Rachel asks her mother point blank about her feelings for Bo and Clint on Tuesday, June 2.  Fish's dislike of his old buddy Kyle is clearly evident.  The search for a third roommate gets off to a rough start for Layla and Cristian.  After warning Destiny not get to get her hopes up with regards to their brother, Shaun invites Rachel out for a night on the town on Thursday, June 4.  Destiny, meanwhile, conceals her excitement of spending more time with Matthew as she helps him study for an exam.  Cristian and Layla decide to allow Fish to be their roommate, but trouble may be brewing on the horizon. 
The Inside Story: Baby Steps
Brody's attempt lure out Jessica begins to back fire when Bess persuades Nash's parents that he is dangerous.  When Cindy whacks him on the head, Jessica temporarily returns on Monday, June 1.  However, Bess soon regains control of the situation.  As the police, along with Bo, Viki, and Clint, begin to close in on the Brennan's home, Bess locks herself in an unpstairs bedroom only to be confronted by Tess. Desperate to get her daughter back, Viki devises a dangerous plan on Tuesday, June 2.  Meanwhile, Natalie and Jared explain the details of the situation to a despondant Phil and Cindy, who spirits are raised upon learning that they really do have a granddaughter.  On Wednesday, June 3, Viki fakes being her gatekeeper personality Jean Randolph, and manages to convince Bess that Jessica needs to face the truth.  Shortly thereafter, Jessica returns and understands that her baby has died. With her mother's encouragment, Jessica is able to recall the details of the night she gave birth to Chloe.  As she prepares to leave for Llanview with Viki and Clint, Jessica and Brody glance at one another. 
A Closer Look: Renewed Hope
Todd is relieved to hear that Starr no longer despises him.  All those involved have conflicting emotions on exactly what baby Hope's return means for them on Monday, June 1. John provides Marty with a shoulder to lean on after she voices her concerns about Cole.  On Tuesday, June 2, Starr conveys her feelings about the baby to Langston, while Cole confesses to Markko that, while he wants to keep the baby, he can't bring himself to ask Starr to go back on her promise to Marcie.  Starr considers her future with Cole, who can't picture his life without her.  Later, Starr and Cole have an encounter.  By Friday, June 5, Blair asks Starr if she still plans on letting Marcie adopt her baby.  John raises Cole's spirits.  Viki and Clint are heartbroken as Jessica says good-bye to Hope.  At the same time, Starr and Cole await their baby's return.  Jessica somehow gathers the courage to tell Bree that Chloe will no longer be living with them.  Viki places Hope in the arms of Todd and Blair, while Brody discovers an emotionally distaught Jessica in the nursery.  And, as Marcie and Michael prepare to welcome Hope into their family, they receive an apology from Todd, as only he can deliver. 
One Life to Live News and Headlines
OLTL ALERTS: WEEK OF JUNE 8, 2009
Charlie asks Viki to be his wife. (Canadian Cable Guide) 
Starr finalizes Marcie's adoption of Hope. (Canadian Cable Guide)
Dorian finds herself in a place she never thought she would be again. (Soap Opera Weekly)
Todd and Blair find themselves on opposite sides again in the battle for their children. (Soap Opera Weekly)
Téa pours her heart out to Viki concerning her feelings for Todd. (Canadian Cable Guide)
"One Life to Live" airs Weekdays on ABC. Weeknights on SOAPnet. Check local listings.
---
Discussion:
OLTL PreVUE: Week of June 1 Edition
---