Sunday, May 31, 2009 11:48 PM ET |
By Venus Stone
---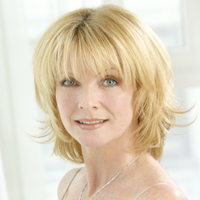 (SoapOperaNetwork.com) — A bitter farewell…
THIS WEEK ON: AS THE WORLD TURNS
Dusty and Bonnie are the hunt for Paul, Monday, June 1. Noah wants to take on a new film project. Vienna and Brad become a dynamic duo much to Henry's chagrin, Thursday, June 4.
The Inside Story: A Family Comes Undone

Casey wants to handle doing a barbeque and Alison, being kind toward Hunter asks him if he wants to come. Hunter quickly accepts and later, after running into Jade, brings her along for the festivities. As the barbeque is getting underway, Margo and Tom come back with grim news about Adam. Before Margo can tell everyone what has happened, Casey begins to trash talk about Adam, which sets Margo off. Upset and struck hard with grief, Margo tells Casey that his brother was killed in an explosion in Afghanistan. Giving the family space, Hunter, Jade and Alison all take leave while the Hughes family try to come to terms on their loss. Casey unable to deal with the news goes up to the hospital roof to think when Alison shows up to comfort him. Back home Tom and Margo decide to hold a memorial service to pay their respects to their son. Luke, Noah and Alison all go to offer support to Casey. As the service is going on, someone by the name of Sgt. Riley Morgan appears and lets the family know that he met Adam while in Afghanistan. After speaking fondly of Adam, Margo invites him to join the rest back at their home for something to eat. While he is there, Riley hands over a CD to Margo. Margo instantly becomes attached to Riley by his kindness but Tom warns her to be careful, which she completely ignores by inviting him to stay at their home for as long as he needs. Casey instantly becomes unnerved and leaves to meet Alison at the on-call room to have sex.
A Closer Look: A Happy Revelation
An envious Katie learns that Brad has bought a very pricey bracelet for a young woman by the name of Gina. Wanting to know who she is, Katie spies on him and discovers that he will be meeting her at Al's Diner. When Katie shares the news with Vienna and asks her to find out what's going on, Vienna is hesitant, believing Brad would never do anything like that. When she ducks down to spy on him she too wonders if Brad is cheating on Katie, especially when she witnesses Brad leaning in to kiss Gina. The minute Katie gets the news, she refuses to tell Brad about being pregnant. Vienna suggests they get away and as Vienna is at home packing, she spill the beans to Henry about Brad straying.. Henry, angry at how Brad is treating Katie heads over and slugs him. After realizing what is going on Brad tells everyone that Gina is a young mother that is looking for potential parents for her baby. Realizing that Brad is doing something special for them, Katie tells Brad that he won't need to hope for Gina's baby as their own; she's pregnant with their very own baby.
What To Watch
Rosanna wants Paul to do right for a change
Riley Morgan may not be on the up and up
Damian does what it takes to help Meg
As the World Turns News and Headlines
Christine Perkins plays 'Gina' a young woman that winds up getting Brad into some hot water on Tuesday, June 2
Drew McVety will come to the show as a police officer, Wednesday, June 3
Tom Degnan joins the show in the role of 'Sgt. Riley Morgan' a young man that has news for Margo regarding Adam. His first airdate is Wednesday, June 3
Ellen Dolan, who plays 'Margo Hughes' is appearing in a production of Sophistry, which started April 22 and ends its run June 6 at the Samuel Becket Theater on Theater Row, located at 410 W. 42nd. For ticket information, please contact [email protected]
Word is that Julie Pinson's 'Janet' could be getting a sister arriving in Oakdale. Actresses have been doing screen tests with John Lindstrom (Craig Montgomery)
SON Top 10: Who was the best of the best on "ATWT" during the week of May 25 – 31, 2009? You decide! The SON Top 10 is back! Voting begins Friday's at 4:00 PM, EST.
SON ALERTS: WEEK OF JUNE 8, 2009
Rosanna finds herself in Paul and Craig's constant battle
Lives are on the line because of Carly's drinking
Bob tells Emily some disturbing news
Casey want's Riley to hit the road
"As the World Turns" airs Weekdays on CBS. Check local listings.
---
---
You may not reproduce content without written permission from author.

© 2009 Soap Opera Network. All rights reserved.
Discussion: ATWT PreVUE: Week of June 1 Edition
---