Friday, May 1, 2009 8:00 AM EST |
By Angela Rosa
---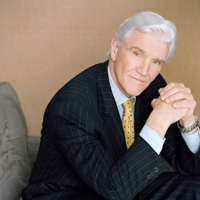 (SoapOperaNetwork.com) — Waiting to exhale.
THIS WEEK ON: ALL MY CHILDREN
Ryan flatly rejects Erica's assertion that he let Kendall go. JR is disturbed by new memories after talking to Tad about Adam's possible culpability in Dixie's death on Monday, May 4. On Tuesday, May 5, Brot calls in a favor to learn the true extent of Frankie's injury as his family and friends wait for news. Brot, Taylor, Randi, Angie and Jesse that Frankie's hands were crushed when his unit was attacked in Iraq. Jake and Amanda declare their love for each other and make love on Thursday, May 7. David and Nurse Gayle conspire against Adam. Opal and Aidan find Annie at Ryan's penthouse.
The Inside Story: Power Struggles
Joe informs Zach and Kendall that while it won't guarantee his life that Ian will surely die if he doesn't receive a new heart valve immediately. Scott urges David to use Dr. Chappell's heart valve on Ian. Zach and Kendall are faced with an impossible decision. David refuses to operate on Ian, mindful of what his success would mean for the Chandlers. Erica orders Adam to do anything it takes to convince David to perform the surgery on her grandson. David and Adam come to an understanding on Wednesday, May 6. JR seethes after learning that Adam used Little Adam to get David to do his bidding. Zach and Kendall give David the go ahead to perform surgery on Ian. JR desperately tries to reach Scott to stop Ian's surgery after Dr. Chappell informs him and Adam that he's discovered a serious defect with the heart valve. Zach tries to ease Kendall's fears as they wait for word on Ian. Adam orders both Scott and JR to keep their mouths shut about Dr. Chappell's warning. Adam basks in the reemergence of Chandler Enterprises on the back of Ian's successful operation. Dr. Chappell refuses to accept the Chandler's bribe. Scott breathes easier when David informs him that he was able to correct a problem he found with the heart valve's design during surgery. Scott is taken aback by Adam's ruthlessness and later makes a gruesome discovery when he returns to Dr. Chappell's office.
A Closer Look: No Fairy Tale
Krystal finds Tad searching the Chandler mansion for evidence linking Adam to Dixie's murder. Tad finds a file on Krystal after breaking into Adam's safe. Martin gives into Krystal's pleas and hands the file over to her without looking at its contents. Krystal later burns the envelope. In the remains, Marissa finds a photograph of her and her family. Marissa stops JR from taking a drink at ConFusion and later defends JR to David. A seething David warns Marissa that she's out of his house if she ever takes JR's side over his again. Marissa abruptly moves out of Wildwind but leaves David an envelope containing the charred photo Krystal tried to destroy. Krystal evades David's questions. Adam revels in torturing Krystal about her secret and meets Marissa for the first time. Krystal warns Adam that he is a dead man if he ever speaks a word about her and her connection to Marissa. Krystal confesses her secret to a shocked Tad on Friday, May 8, but insists that David and Marissa can never learn the truth.
All My Children News and Headlines:
AMC ALERTS: WEEK OF MAY 11, 2009
"All My Children" airs Weekdays on ABC. Weeknights on SOAPnet. Check local listings.
---