Wednesday, April 8, 2009 5:00 PM EST |
By Angela Rosa
---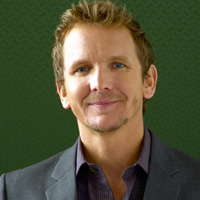 (SoapOperaNetwork.com) — The resurrection of evil.
THIS WEEK ON: GENERAL HOSPITAL
Spinelli is crushed when he sees Maxie kissing Johnny. Carly learns that the complications could kill her should she become pregnant on Monday, April 13. Robin gives Patrick the cold shoulder. At his breaking point, Patrick publicly accuses Robin of having been unfaithful. Carly turns to Jason, on Wednesday, April 15, unable to bring herself to take a pregnancy test knowing the decision she will have to make if it comes out positive. Patrick and Robin take steps towards rebuilding…after a heated argument on Thursday, April 16. Carly finally takes the pregnancy test, with Jason's support. Spinelli brushes a hurt Maxie off. Maxie refuses to abide by Lulu's wishes that she move out of their apartment. Robin goes against her doctor's wishes and dumps her anti-depressants in the trash.
The Inside Story: Of Mice and Men
Claudia panics when Ric informs Sonny and Jason that she was the one in cahoots with Ian and Devlin and gives them the DVD as proof. Nothing but static shows up on the screen after Sonny pops in the DVD. A shocked Ric continues to insist that Claudia is the guilty party. Sonny warns Claudia that there will be no place for her to hide if he finds out she had anything to do with Michael's shooting. Claudia prays that Sonny will take her word over Ric's and is relieved when he stops her from moving out. The relief is short lived as Claudia realizes the lethal reason why he wants to keep her close on Tuesday, April 14. Claudia works on Jason. An increasingly hapless Ric returns home to come face to face with a dangerous Jerry. Spinelli informs Jason that Jerry is alive and has been siphoning money from Devlin's account. Sonny orders Jason to find and kill Jerry. Jerry makes it clear to Ric that he's calling the shots and then informs Claudia that he's going to keep the truth about Michael's shooting a secret…for now. Claudia squirms as Sonny lets her now that she's a dead woman if he finds out Ric's claim is correct. Jax discovers Jerry at Michael's bedside.
A Closer Look: Strangers in the Night
Nikolas and Rebecca celebrate her biopsy results over ice cream at Kelly's. Rebecca accepts a private call. Nikolas anticipates General Hospital's reopening with an impressed Rebecca by his side. Nikolas is taken aback when Helena suddenly appears at the hospital's reopening ceremony. Alexis shares her theory with Nikolas: Rebecca is in cahoots with Helena. Rebecca manages to get away from a protective Edward and Monica and returns to Nikolas' side. Helena pays Nikolas and Rebecca a visit at Wyndemere. Alexis straight out accuses Rebecca and Helena of working together on Friday, April 17. Helena demands that Nikolas hand her over a certain painting from Wyndemere.
SON ALERTS: WEEK OF APRIL 20, 2009
Monday: Carly gets the results of her pregnancy test. Jax leaves Jerry with a lethal warning. Nikolas finds Helena and Rebecca together.
Tuesday: Claudia thinks her plan is working out perfectly. Carly can't bring herself to shatter Jax's happiness. Robin suffers a setback.
Wednesday: Carly hides her condition from Jax. Jason learns that Jerry is back in town. Tracy shares her suspicions about Ethan with Luke.
Thursday: Claudia wants to silence Jerry once and for all. Carly gets the news she's dreaded to hear. Patrick and Robin are on the right path.
Friday: Ric puts the screws to Claudia. Carly makes a decision. Robin's denial about her condition leads to tragedy.
"General Hospital" airs Weekdays on ABC. Weeknights on SOAPnet. Check local listings.
---