Wednesday, April 8, 2009 5:00 PM EST |
By Angela Rosa
---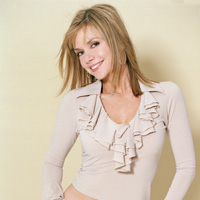 (SoapOperaNetwork.com) — Taking blows.
THIS WEEK ON: ALL MY CHILDREN
Frankie's family and friends throw him an emotional goodbye party before he ships out to Iraq. Scott and David's camaraderie dissipates with the revelation that they're each in the process of trying to develop an artificial heart valve. The turn of events brings Stuart and Adam's sons closer on Monday, April 13. David begins to manipulate Zach into thinking Ian could need a new heart valve. Aidan races to cover for Annie who breaks into Ryan's penthouse to visit Emma. Amanda admits to Jake that she trusts him. Taylor and Brot surprise Randi with a "visit" from Frankie on Wednesday, April 15. Aidan and Annie learn that Ryan has pulled strings to have Annie transferred to a different facility to keep them apart. Jake pulls a gun on David after he threatens to take Amanda's baby away on Friday, April 17. Tad realizes that his brother is falling head over heals for Amanda. Adam offers to bankroll Scott's latest project after learning his main competitor is David. Jesse and Angie take the time to enjoy their happiness.
The Inside Story: (Un)Buried Secrets
Krystal makes a mysterious call after she and David finish prepping for the next day's hearing. On Tuesday, April 14, Adam informs a shaken Krystal that he knows where her skeletons are buried and threatens to expose Krystal secret if she doesn't do his bidding at the custody hearing. David and Erica take notice of Krystal's uneasiness. The custody hearing comes to a brief halt when a disoriented Adam suddenly collapses. Erica tries to hide her concern for Adam who she accompanies to the hospital. Erica wonders what Adam has on David's wife. Krystal turns on David on the witness stand as a pleased Adam listens in from the hospital. David pleads with a devastated Krystal to tell him what Adam is holding over her. Adam dismisses Erica's concerns and leaves the hospital.  Later, a menacing David approaches Adam with a hypodermic needle. Scott clobbers David after overhearing him threatening his uncle's life. Krystal demands that Adam keep her secret. Adam gives Krystal an address which turns out to be that of a gravestone.
A Closer Look: Parting Shots
Erics's relentless in her quest to get Ryan to stop pursuing Kendall and let her be happy with Zach, but is she fighting a losing battle? Zach tells a hurt Kendall that the kiss they shared meant nothing and that he doesn't need her anymore. Kendall goes in search of Erica after learning she's gone missing and ends up finding her mother and Ryan in a very shocking situation. Ryan believes Kendall doesn't want to let go of her marriage to Zach. Kendall returns home where she relates her mother's latest mis-adventures to Zach and proceeds to finally sign their divorce papers. Kendall is surprised by Ryan's reaction to learning that she signed the divorce papers on Thursday, April 16. Ryan won't let Kendall walk away from him. Kendall is gut-punched when Zach tells her she no longer means anything to him while they wait for Ian's test results. Zach leaves Kendall at the hospital and heads to the casino. Ryan arrives to support Kendall. Zach is intrigued by a beautiful woman he plays cards with at the casino and they are soon having no-strings sex.
All My Children News and Headlines:
SON ALERTS: WEEK OF APRIL 20, 2009
Monday: Zach evens the score with Kendall. Colby's feelings about Liza hit home for Amanda. Aidan and Annie plan on hitting the road.
Tuesday: Annie makes a desperate move. Krystal goes on a mysterious mission. David needs to brush up on his Hippocratic Oath.
Wednesday: Ryan plans on making Aidan and Annie pay for their crimes. Erica suspects David is up to something. Reese thinks Kendall is getting just what she deserves.
Thursday: Krystal gets an unexpected surprise. Frankie witnesses Randi and Scott's easy rapport. Aidan refuses to rat out Annie.
Friday: Ryan is fed up with Kendall's game playing. Krystal has an ominous dream. A vision of Annie throws a fright into Opal.
"All My Children" airs Weekdays on ABC. Weeknights on SOAPnet. Check local listings.
---