Monday, February 9, 2009 2:00 AM EST |
By Scotty Gore
---
(SoapOperaNetwork.com) — 'Life's' a ball.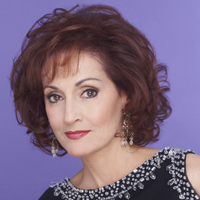 THIS WEEK ON: ONE LIFE TO LIVE
Two couples are wed, the Go Red Ball begins, a mysterious woman arrives in Llanview, and an interesting discovery is made.
The Inside Story: Family Matters
Rex and Gigi encounter the wrong couple at the altar while in Sin City. A James Brown impersonator weds Moe and Noelle. Dorian and David enter into wedlock through a traditional Buddhist ceremony. A mysterious woman follows Rex and Gigi back to Llanview. Rex remains on the Buchanans pay roll, despite his recent actions. Gigi is flattered when Rex presents her with a new red dress for the Go Red Ball. Dorian urges David to keep mum about their nuptials. Beaver Calhoun returns to Llanview in search of David. Dorian stops Roxy from spilling the beans to Beaver, but says that he can find David at the Go Red Ball. The mysterious woman steals Gigi's new dress and ticket to the ball. As the Go Red Ball begins, Dorian taunts Bo, Clint, and Nora. Beaver Calhoun arrives at the ball. Gigi barges into the party, only to see another woman wearing her new dress. David is overjoyed to finally have a family, and orders Dorian to confess. Gigi can't believe her eyes.
A Closer Look: All's Fair in Love and War
Blair drags Marty down with her, as the two continue to bicker. Later, Blair confronts John and storms off. John meanwhile probes Wes about his relation to Lee. Tea confesses to Lola, who shares some intriguing information with her. Starr informs Schuyler that Todd omitted his mother's name in court. Schuyler believes now they will both be able to heal from their wounds. Starr confesses that she enjoyed holding Chloe, and is ecstatic when Schuyler asks her to be his teaching assistant while he earns his Master's degree. Seeing Cole talking to Asher again, Starr just walks away. John manages to persuade Blair to attend the ball with him. Tea insists that Todd accompany her to the ball. The atmosphere becomes more tense when Marty and Wes arrive at the ball. Tea teases Todd and Blair by dancing with John, who asks her about the night Lee was murdered. Todd and Blair share a dance, as do Wes and Marty. Wes believes that Marty is using him to get at John. Todd and Wes have a smack down while on the dance floor.
What to Watch
Viki is shocked to learn of Moe and Noelle's recent fortunes.
Shane uses Rex as a model for his new haircut.
Jessica and Brody miss one another.
Matthew is forced to tattle on Cole.
Jessica feels no connection to Chloe.
Jared and Natalie make a disturbing discovery while searching Jessica's wallet.
With friends watching, Matthew lies to his parents.
Bo and Nora debate military school for their son.
Michael and Marcie get intimate.
SON ALERTS: WEEK OF February 16, 2009
Monday: The fallout of the Go Red Ball reverberates throughout Llanview; Marty makes a gruesome discovery; David must make a choice. Tuesday: Blair and Todd make strange bedfellows; David surprises Bo and Clint; Marty makes a confession. Wednesday: Blair causes Marty trouble; David and Dorian take delight in throwing out the Buchanans; Brody acts suspiciously. Thursday: Tea places Blair in the hot seat; Jessica calms Brody; Natalie is determined to uncover the truth. Friday: John can't get past Blair's actions; Marty is in too deep; Cristian stands by Vanessa.
---