Sunday, December 14, 2008 11:48 PM EST |
By Scotty Gore
---
(SoapOperaNetwork.com) — Llanview kicks off the holiday season.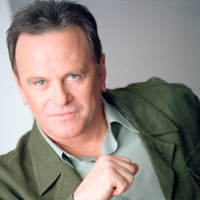 THIS WEEK ON: ONE LIFE TO LIVE
Santa Bo brings some Christmas spirit to Llanview; Todd is taunted by Margaret; Cristian takes a bride; Nora has a bad day in court; Brody finds himself on Tess' bad side; Marcie unknowingly holds her baby; Blair and Marty have something in common; Tea displays her legal skills; Sarah dishes with friends about her man troubles; and Rex tries to give Shane the perfect Christmas.
The Inside Story: Here Comes The Bride…
Cristian explains that his love of Sarah is preventing him from marrying Vanessa. Meanwhile, Lola begs Cristian to reconsider, prompting Sarah to ask Cristian if he really wants to marry Vanessa. Later, a judge orders that Vanessa and Lola be deported to Columbia immediately. Across town, Sarah and Cristian discover a death threat against Vanessa at Cristian's loft, and race back to the courthouse to inform the judge. Out of options, Cristian pops the question to Vanessa. Tea intercedes on their behalf, but later makes a secret phone call. Sarah is hurt and angry over the recent turn of events. Antonio and Carlotta are surprised by Cristian's announcement, however Antonio quickly figures out what his little brother is really up to. Talia and Layla listen to Sarah's problems. At week's end, Sarah goes toe-to-toe with Vanessa, ready to fight for her man.
A Closer Look: A Changed Man?
Tea creates chaos at Todd's arraignment, convincing him to prove he's a reformed man. Nora fumes when the judge allows Todd to change his plea. Nora, Marty, and John are warned by Blair that Tea is a threat. Fortunately for Nora, she successfully persuades the judge to keep Todd incarcerated until his trial. However, Tea manages to get the judge to set an immediate trial date. Alone in his cell, Todd is tormented by visions of Margaret, reminding him that he is really no better than she was. Marty angrily confronts Tea. Demanding all charges against her client be dropped, Tea makes Marty squirm on the witness stand. Blair notes that John is overly concerned about Marty. The events in the courtroom take their toll on Cole, leaving him rather emotional. Blair and Marty find something in common–their understanding of how Todd operates. John is summoned to the witness stand by Tea.
What to Watch
Brody accidentally upsets Jessica with his war story.
Jessica tells Brody that she needs to see her daughter.
Shane wants a Wii for Christmas.
Rex hides his money woes from Gigi.
Tess pretends to be Jess and asks Brody to bust her out of St. Ann's.
Brody will help Tess if she will sleep with him, and informs Dr. Levin about Tess.
Llanview gathers in Angel Square as Santa Bo lights the Christmas tree.
Marcie holds Chloe.
Natalie is curious as to what Jared is getting her for Christmas.
Rex refuses Bo's offer of financial assistance.
Llanview faces a Wii shortage.
Dorian buys two of the toys from a private vendor, but refuses to help Rex.
Rex is desperate.
SON ALERTS: WEEK OF December 22, 2008
Monday: Starr testifies against her father; Rex is honest with Gigi; Tess overpowers Bess. Tuesday: Starr presents a problem for Tea; Jared asks Clint an important question; Tea has her own agenda. Wednesday: Encore of 9/29/08 episode–Brody snaps; Cole is suspicious of Clint; Michael and Marcie hate the distance between them. Thursday: Pre-empted — Merry Christmas! Friday: Todd is depressed having lost Marty; Dorian decides to help Rex after all; David Vickers returns to Llanview a reformed man, or so he says.
---