Wednesday, December 31, 2008 5:00 PM EST |
By Angela Rosa
---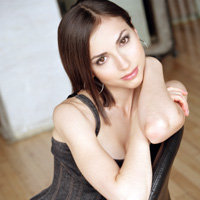 (SoapOperaNetwork.com) — Looking for trouble.
THIS WEEK ON: ALL MY CHILDREN
Ryan and Greenlee's bliss is not contagious; Erica balks at the sight of the duo back together while Opal warns them against a holy union. Pete's plot to grab Colby's attention fails miserably. On Tuesday, January 6, Angie learns Rebecca may factor into her life a lot longer than she originally expected. Passion flares between Amanda and JR as Pine Valley's newest millionaire tries to convince her former mark to stop drinking. The reveal of Taylor's deception proves to be a positive catalyst for Brot and Taylor on Thursday, January 8.
A Closer Look: Shaky Ground
Erica's hits a nerve (Bianca's) when she voices her concern about the time Reese and Zach have been spending together. Is Miranda, Spike, Ian and Gabrielle's mother's mother full of bunk or just astute? On Monday, January 5, the effect Zach's close proximity has on Reese prompts the architect to put the kibosh on their friendship. The tension between Reese and Bianca continues to mount despite Reese's assurance that Erica's concerns are completely off base. Greenlee scoffs at Bianca's concerns but later takes notice of the dynamic going on between Reese and Zach. Still the cosmetic mogul and her fiancé urge Bianca against testing her fiancé. Erica, meanwhile, confronts Zach and Reese with her suspicions. Bianca decision to heed Ryan and Greenlee's advice goes straight out the window when she finds Reese in Zach's arms.
The Inside Story: All In a Day's Work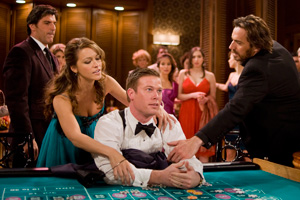 A sedated Krystal unabashedly attends the grand re-opening of the casino on David's arm. David's good mood improves when Krystal makes her hesitant feelings about Tad's imminent return obvious. A drunken JR's behavior at the casino serves to further delight the menacing doctor. But has David gone too far? On Wednesday, January 7, Amanda is unnerved to find a bloody oar and no sign of either David or JR after leaving them alone on her yacht. Back at Wildwind, the situation grows increasingly volatile as JR violently restrains David and demands admissions. Krystal tells a concerned Opal about the pills she's been taking. JR stops himself from killing David and walks out of Wildwind in disgust after realizing Krystal has been sleeping with David. Opal races to find Krystal when Tad arrives home early on Friday, January 9. Kathy, meanwhile, tells her father about David's visits. Krystal's day promises to get worse when JR arrives at the house poised to spill everything to Tad.
All My Children News and Headlines
SON Top 10: Who was the best of the best on "AMC" during the week of December 29, 2008 – January 2, 2009?  You decide! The SON Top 10 is back starting Friday, January 2, 2009 at 4:00 PM, EST.
SON ALERTS: WEEK OF JANUARY 12, 2009
Monday: Tad demands the truth from Krystal. Bianca's plan backfires. Pete is heartbroken over Colby's rejection.
Tuesday: The jig could be up for Aidan. Tad plays hardball with Krystal. Randi's past comes back to haunt her.
Wednesday: Zach suspects that Erica is up to something. Aidan promises Annie that he'll help her. Josh vows revenge against Zach.
Thursday: David has dire news for Zach. Aidan coaches Annie on what to tell Dr. Sinclair. Opal questions Krystal about David's true motives.
Friday: Josh makes a desperate move. Amanda buys a pregnancy test. Angie and Jake team up to bring David down.
"All My Children" airs Weekdays on ABC. Weeknights on SOAPnet. Check local listings.
---