Wednesday, December 10, 2008 5:00 PM |
By Angela Rosa
---
(SoapOperaNetwork.com) – The tribute.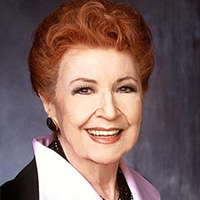 THIS WEEK ON: ALL MY CHILDREN
David wants payback. Erica convinces Adam to let David spend a few moments with Little A. David comes home to Amanda…and Krystal. David spins a tale to Krystal and takes her into an embrace. David gives Joe an ultimatum: hand over the Chief of Staff position or watch Jake's career end. A drugged Krystal goes on a dangerous car ride.
Taylor is affected as Brot explains that it was her love for him that kept him alive through everything. Brot pulls away from Taylor's touch. Frankie and Brot help Taylor move into her new place. Jake heads to Taylor's place after a military officer confronts him about Brot. Brot decides it's time to face the consequences of his actions.
Jake and Greenlee drown their sorrows. Jake gives Ryan some advice. Ryan spots Greenlee but walks away before she sees him. Greenlee saves the day at Emma's dance recital. Annie attacks Ryan when he stops by to leave a photo of Emma for her. Aidan tries to turn Annie against Ryan. Someone is secretly video taping Annie.
Adam grins and bears it when Erica brings Fusion to the mansion. Angie walks in on Frankie and Randi in a very intimate moment. Randi's day goes from bad to worse after Greenlee informs Erica of pornographic pictures of the new face of Fusion on the web. Frankie is more troubled by Randi's porn past than he lets on.
Ryan thinks Kendall could be waking up when she has a spasm while he's sitting with her. David insists to Zach that Kendall's movement was involuntarily and her diagnosis remains the same. Zach clashes with Ryan.
Bianca confronts Reese with Forrest's claim that she was engaged to a man. Reese insists to Bianca that she never felt alive until the day she met her. Bianca questions Reese about her past relationships with men. Reese's tries to ease Bianca's fears. An upset Bianca demands to know what Reese and Zach are hiding from her.
On Friday, December 19 Pine Valley gathers to pay tribute to Myrtle. Angie, Jesse, Greenlee, Ryan, Amanda and Kelly Tyler share memories of Myrtle at the boarding house. Zach, Opal, Erica and Bianca all receive gifts from Myrtle that hold special significance to each of them. Zach dedicates the "Fargate Carnival Room" at the casino in honor of Myrtle.
SON ALERTS: WEEK OF DECEMBER 22, 2008
Monday: Ryan's impressed by Greenlee's kindness. Taylor gives Brot a dose of tough love. Zach hopes for a miracle. Tuesday: Ryan and Greenlee act on their feelings. Amanda sets out to get JR to fall off the wagon. Krystal realizes that David has been drugging her. Wednesday: Encore presentation of the October 20 episode of "All My Children." Thursday: Encore presentation of the October 21 episode of "All My Children." Friday: Ryan and Greenlee can't deny what they feel. Annie escapes from Oak Haven. A guilt ridden Amanda pushes JR to drink.
---