Monday, December 8, 2008 3:40 PM |
By Angela Rosa
---
(SoapOperaNetwork.com) – New beginnings.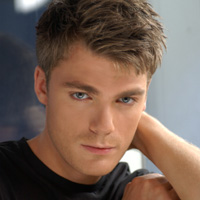 THIS WEEK ON: GUIDING LIGHT
Josh is floored when Reva tells him the truth about her condition. Reva tells Josh that talking to a happy Shayne is just what she needed. Jeffrey admits his fears to Olivia who urges him to be honest with Reva. Jeffrey gives Reva hope. Josh calls Reva with the news about Shayne. Reva is shocked to see her son in a wheelchair.
Beth gives Alan a warning. Alan senses that there's something different about Beth. Beth tells Coop she doesn't want to be alone. Beth is shaken to realize she spent the entire night with Coop. Buzz tries to keep his cool when Alan comes over looking for Beth. Coop and Alan, separately, make plays to keep Beth by their side.
Christina tells Remy all she really wants is a divorce after he gives her Mel's MCAT study guides. Mel tells Remy and Christina that she can't help them with their divorce and suggests they talk things out. Mel makes a confession to her mother – she lied to Remy and Christina because she thinks they're made for each other.
A Closer Look: The Ex Test
Mallet tells Dinah that he loved her but they just weren't good for each other. Shayne spies Marina and Mallet's closeness and later starts an argument with Mallet who has no idea who the soldier is. A determined Frank goes against Marina's wishes and makes sure she has the wedding of her dreams. Dinah wonders who she's really talking to when she runs into Shayne at the wedding. Mallet runs into Dinah while chasing after an upset Daisy. Marina is shocked to run into Shayne who expresses his bitter take on love to his ex. Marina spies Mallet holding an upset Dinah. Marina and Mallet proceed with their wedding without mentioning their encounters but the wedding scene disintegrates as Shayne barges in with Dinah. Josh is shocked to see Shayne's condition. Frank arrests Dinah and Shayne. Marina defends Shayne to Mallet and brings up his encounter with Dinah. The couple calls it a night without getting married. Marina secretly bails Dinah out after finding her all alone in the cell. Dinah reveals to Marina that it was all Shayne's idea to bust up the wedding. Mallet passionately declares his love to Marina and sweeps her into the courtroom, filled with her family, for their wedding. A heartbroken Dinah watches as Mallet and Marina marry.
---