Saturday, November 15, 2008 6:15 PM |
By Angela Rosa
---
(SoapOperaNetwork.com) – What doesn't kill us makes us stronger.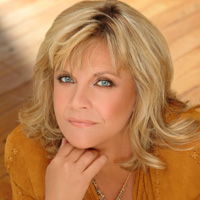 THIS WEEK ON: GUIDING LIGHT
Mallet and Marina continue to argue over Dinah. Josh insists on taking Reva to the hospital after she faints. Reva and Josh receive good news about the baby. Josh quietly leaves after Jeffrey arrives on the scene. Rick tells Jeffrey that he needs to take Reva to the oncologist. A scared Reva goes in for the MRI. The pager from the oncologist goes off just as Reva makes a firm decision about her future. Marah tells Josh that Shayne is a changed man.
A Closer Look: Going to the Chapel…
Christina reconsiders her harsh assessment of Remy after a chat with Mel. Remy accepts Christina's apology. Mallet's joke takes a serious turns when he insists that he and Marina make it legal and get married. Mallet grabs Remy, to be a witness, who in turn drags Christina along on the groups search for an all-night chapel. The foursome share some drinks before heading to the chapel. Marina and Mallet have a change of heart. Christina and Remy, tipsy from the drinks, stumble back to the casino after losing track of Mallet and Marina. The next morning, Remy and Christina wake up in a hotel room with major hangovers and no memory of the previous evening. The duo is shocked when a bellhop shows up at their door to congratulate them on their wedding. Christina gets sick to her stomach after viewing evidence of the bellhops claim. Christina and Remy find themselves enjoying their predicament despite themselves.
The Inside Story: The Truth Hurts
After leaving the key at the Copper house for Daisy, Grady heads out to plant a duplicate jacket to the one in the surveillance video in Bill's things. Frank informs Billy and Vanessa that all the evidence and motives points to Bill's guilt in the kidnapping. Cyrus urges Grady to stop what he's doing but ends up making a move to protect his brother. Billy and Vanessa both begin to consider the legitimacy of Frank's claim much to Lizzie's chagrin. Frank shows Lizzie and Alan the surveillance video of the kidnapper breaking into the van. Lizzie is aghast when she finds a jacket similar to the kidnappers' in Bill's thing. Frank and Alan walk in to the room just as Lizzie is set to light the jacket on fire. Daisy and Grady listen to Ashlee's video blog of Rafe explaining how Grady is the reason he's in prison. Grady manages to turn the situation to his favor. Ashlee finds a menacing Grady waiting for her in her car.
---