Wednesday, November 12, 2008 5:00 PM |
By Angela Rosa
---
(SoapOperaNetwork.com) — Casualties.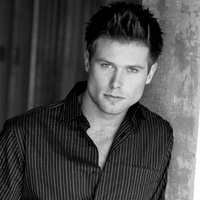 THIS WEEK ON: ALL MY CHILDREN
Colby figures out the truth about Brot who reels as he witnesses the growing affection between Jake and Taylor. Frankie reaches out to Natalia who is crushed by her mother's decision. Angie makes Rebecca and Natalia a magnanimous offer. On the eve of Gabrielle's christening, Zach, Bianca and Reese remember the night in France when Zach agreed to be their donor. Ian's presence invokes thoughts of Kendall who later reacts to the sound of Spike's voice. Greenlee and Erica face off at Fusion. Jesse and Rebecca's closeness leaves Angie out in the cold. Pete's jealousy flares when he spots Colby with Brot.
A Closer Look: We All Fall Down…
Desperate to keep her plot going, Annie pulls out a gun on Di and a scuffle ensues. Aidan, Greenlee and Ryan arrive on the scene. Aidan throws himself in front of Greenlee and Annie just as a bleeding Di grabs the gun to retaliate. A detained Ryan and Annie are desperate to get to Emma. Aidan falls unconscious before he can reveal the truth. Jesse, Ryan and Annie realize Emma is in mortal danger. Ryan races into the burning church to get to Emma. Ryan vows to make Annie pay for everything she's done but gets more than he bargained for when he confronts her.
The Inside Story: …Like Toy Soldiers
David and Amanda plot against JR. Krystal brings Little Adam to the mansion to feel closer to his mother. Amanda uses the memory of Babe to work over JR. David's words get to Krystal. David's plan works perfectly as JR flies into a rage upon seeing Amanda…in one of Babe's old dresses. A depressed Krystal lashes out at Tad but finds comfort in an eager David's arms. David is confident that Krystal will eventually be his. Adam warns JR about Amanda, who struggles with her conscience. David refuses to let Amanda out of their deal.
SON ALERTS: WEEK OF NOVEMBER 24, 2008
Monday: Aidan comes clean with Greenlee. Annie makes a desperate move when her misdeeds come to light. Angie's emotions get the best of her. Tuesday: Ryan and Greenlee wonder what Aidan's really up to. Brot insists to Colby that Taylor is better off without him. Aidan warns Zach that Annie could be his undoing. Wednesday: Jake tells Taylor how he really feels about her. Amanda tells David they'll be playing by her rules from now on. Annie goes off the deep end. Thursday: Encore presentation of the Friday, October 17 episode of "All My Children" in which twisters make landfall on Pine Valley. Friday: "All My Children" is pre-empted.
---