Monday, November 10, 2008 11:56 PM |
By Angela Rosa
---
(SoapOperaNetwork.com) – The trouble with love.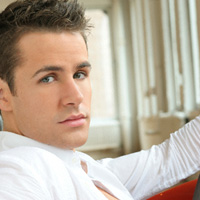 THIS WEEK ON: GUIDING LIGHT
Josh explains to Blake that he doesn't believe that Jeffrey is the man for Reva or her unborn child. Reva and Josh discover that they'll be neighbors while Jeffrey is off on a job interview in D.C. Natalia makes a major sacrifice in order to ensure Rafe's well-being. Remy hides his high M-CAT score from Christina who didn't fare nearly as well. Ashlee introduces a stressed out Beth to her new mentor – Coop. Buzz and Ashlee tease Coop about chemistry with Beth. Later, Beth and Coop head to the same room at the Beacon where things immediate ignite between the duo once behind closed doors.
A Closer Look: No Rest for the Wicked

Grady assures Alan that he's up to his challenge. Cyrus questions if Grady is ready for the ramifications should Daisy figure out the truth. Frank shows Lizzie and Alan evidence that seems to implicate Bill in the kidnapping. A disbelieving Lizzie listens as Frank gives reason to the possibility of Bill being the guilty party. Confident of Bill's innocence, Lizzie allows Frank to search the house but soon makes an alarming discovery herself. Lizzie shows Alan and Frank the magazine with the cut-out letters. Daisy ignores Ashlee's protests and agrees to give Grady another chance. Grady, meanwhile, informs Alan that Dinah was his partner in crime. Beth later points out to Alan that things seem to be working out just perfectly for him considering his hatred of Bill. Lizzie pleads with Bill to wake up. Ashlee finds Grady going through files in Dinah's office and inadvertently lets it slip that Daisy is in love with him. Grady grabs Ashlee in an attempt to get her to spill more just as Daisy walks in.
---