Wednesday, October 29, 2008 5:06 PM |
By Angela Rosa
---
(SoapOperaNetwork.com) — The more things change the more they stay the same.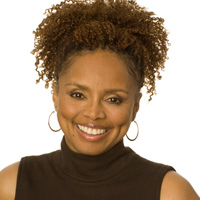 THIS WEEK ON: ALL MY CHILDREN
Randi tries to convince Frankie not to blame Natalia for Jesse's choices. Angie gently tells Natalia that her mother has an inoperable brain tumor. Zach meets with the specialist Erica brought in but refuses to consider sending her away for treatment. Bianca introduces her fiancé, Reese, to Erica, who insists on throwing the couple a lavish wedding. Zach has a change of heart. Erica buries herself in work at Fusion after saying goodbye to Kendall. Angie is conflicted as she watches Jesse comforting Rebecca.
A Closer Look: Smoke and Mirrors

David turns on Krystal after she stops him from killing himself. Joe is pressured to reinstate David at the hospital. Hayward demands that Krystal step in and stop JR from moving to San Diego with their grandson. David announces his intention to fund the building of the Babe Hayward Memorial Wing at his first hospital board meeting back; and then proceeds to humiliate Jake when he reveals that the doctor's wife left him for another man. Krystal makes an emotional plea to JR. David gets an idea after seeing Amanda with JR. JR is dumbfounded as Krystal buys into David's "sincere" act. David begins a titillating game of manipulation with the young Amanda Dillon.
The kidnapper grabs Annie when she and Ryan arrive at the abandoned theater in search of Emma. Ryan narrowly escapes being shot as he lunges for the masked man who takes leave with Annie. Greenlee goes to Jesse for help. Annie's phone call to Ryan ends in a blood curdling scream. Aidan determines that Annie has been taken to Puerto Rico. Ryan, Aidan and Greenlee hop on the Cambias jet and head to the island on a rescue mission. Aidan is not optimistic about Annie and Emma's faith. Ryan, Aidan and Greenlee make a grisly discovery. The kidnapper plays a macabre game with the trio. Annie places a call to Ryan but thing clearly aren't what they seem.
The Inside Story: Tough Love

Jake grows concerned as Taylor seems to have lost the will to live. Jake puts a wheelchair in Taylor's room and leaves. Taylor summons all her strength and begins crawling to the chair. Taylor reject's Tad's offer of assistance and makes it to the wheelchair on her own. Unable to ignore his obvious feelings for Taylor, Amanda dumps Jake. Tad finds out where his mystery client is calling from. Jake tries to reignite Taylor's fighting spirit and admits that he broke up with Amanda because of her. Jake plants a kiss on Taylor.
SON ALERTS: WEEK OF NOVEMBER 10, 2008
Monday: Ryan begins to have his doubts about Aidan. Frankie wants answers concerning Taylor. David pushes Tad to his breaking point.
Tuesday: Aidan and Annie are playing a dangerous game. Jesse forces Angie to be honest with him. Tad and Krystal form a united front against David.
Wednesday: A ghost named Aggie visits Pine Valley in its hour of need. Jack is surprised by Erica's new living arrangement. David makes Amanda an offer she can't refuse.
Thursday: Ryan shares his suspicions about Annie with Aidan. It seems like old times for Adam and Erica. Frankie is torn about whether or not to tell Taylor the truth.
Friday: David and Amanda put their plan in motion. Annie's unwitting partner in crime threatens to expose her misdeeds. Pete's declaration of love falls on Colby's deaf ears.
---