Friday Night Lights

ALL THINGS RELATED
Friday, January 4, 2013 7:41 PM EDT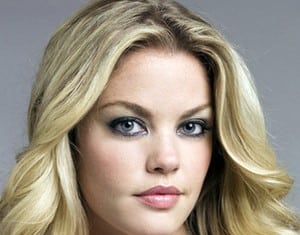 If you love your "Revenge," you will most likely also enjoy a series of "Deception." Debuting Monday, January 7 at 10:00 PM ET/9:00 PM CT on NBC, "Deception" tells the story of Vivian Bowers, a wealthy socialite and notorious party girl who appears to have died from a drug overdose. In actuality, it looks like Vivian may have been murdered. Portraying the role of the dead is former "One Life to Live" star Bree Williamson, who can be seen in the first act of the series pilot as an alive Vivian just before her death, while seen subsequently in various flashbacks and imagery.
Sunday, February 5, 2012 12:50 PM EDT
Viewers of "All My Children" remember Michael B. Jordan as the memorable Reggie Montgomery, the adopted son of Jackson Montgomery (Walt Willey), who first made waves in Pine Valley in early 2003. This weekend, the 24-year old actor added an impressive notch to his professional belt. On February 3, Jordan landed on the big-screen in his first leading role in a motion picture (alongside Dane DeHaan, Alex Russell and Michael Kelly). That motion picture, the science-fiction thriller "Chronicle," topped the United States Box Office for the weekend. Although the race is very close, early estimates have "Chronicle" just topping "Woman in Black," which stars Daniel Radcliffe, with an estimated 22 million dollar total. The film exceeded expectations of it grossing anywhere from 8 to 15 million dollars in its first weekend in theaters.