Days of our Lives

ALL THINGS RELATED
Thursday, August 27, 2015 8:01 PM EDT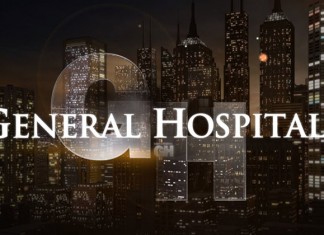 Ratings Report for the Week of August 17-21, 2015
Tuesday, August 25, 2015 11:06 PM EDT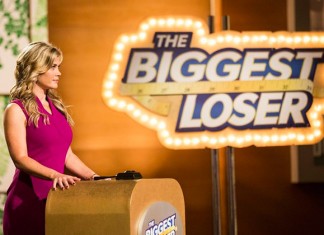 Although she'll soon be gracing our screens once again as Sami Brady on "Days of our Lives" in the coming weeks, actress
Alison Sweeney
 will no longer appear in primetime as host of NBC's "The Biggest Loser," it was
announced
today by the show's producers. Sweeney had hosted the program for 13 consecutive cycles, taking over from
Caroline Rhea
in 2007.
Saturday, August 22, 2015 12:51 AM EDT
While Eric Brady prepares to contemplate what he could have done to
save Serena Mason
(
Melissa Archer
) from the clutches of a serial killer about to infest Salem beginning next week on NBC's "Days of our Lives," actor
Greg Vaughan
is already aware of what the future holds for his career. The actor recently
announced
that he has signed a new deal with the Sony Pictures Television/Corday Productions produced soap opera to continue on as the lovable son of Marlena Evans (
Deidre Hall
) and Roman Brady (
Josh Taylor
). He's also going to be starring in an upcoming Hallmark Channel original movie.
Friday, August 21, 2015 11:58 PM EDT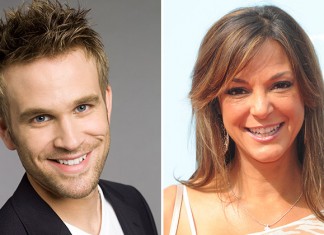 So you probably have already heard that Netflix green-lit a revival of the popular ABC comedy series "Full House," but you probably didn't know that said house, titled "Fuller House," will also include some familiar names from the soap opera world.
Friday, August 21, 2015 6:58 PM EDT
Josh Griffith and Dena Higley's work officially hitting the screen beginning with the Wednesday, August 19 episode, fans of NBC's "Days of our Lives" are in for a daring ride with the return of Stephen Nichols as Steve "Patch" Johnson and the beginning of a serial killer storyline. The first victim? Serena Mason (Melissa Archer). But did Chad DiMera (Billy Flynn) have something to do with her death?
Friday, August 21, 2015 5:48 PM EDT
If you blinked, you probably missed a
post
on Twitter by "Days of our Lives" star
Deidre Hall
(Marlena Evans) that shows the actress standing alongside co-star
Lauren Koslow
(Kate Roberts) in evening gowns during the upcoming New Year's Eve episode of the daytime drama series. Yes, New Year's Eve is happening in August...
Friday, August 21, 2015 5:15 PM EDT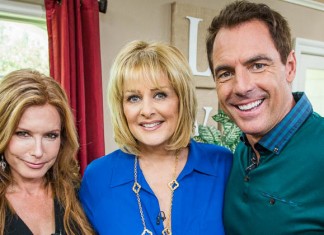 "The Young and the Restless'"
Tracey E. Bregman
(Lauren Fenmore) appeared on Hallmark Channel's "Home & Family" earlier this week and revealed some interesting tidbits about how she got her start in Hollywood, including that her first name wasn't originally spelled with an "e" and that she didn't always include her middle initial (which stands for Elizabeth) in her profession, and shares some of her "Days of our Lives" memories. Also part of her appearance, Bregman played the soap star name game with hosts
Mark Steines
and
Cristina Ferrare
, and talks about her new Manhattan Malibu clothing line.
Friday, August 21, 2015 3:10 PM EDT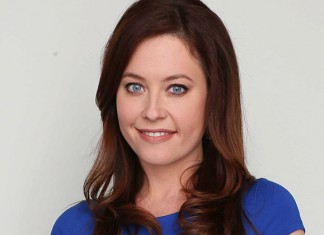 In the newest issue of
Soap Opera Digest
, on newsstands now, it's revealed that Serena Mason will become the first victim of the upcoming serial killer storyline on NBC's "Days of our Lives." The news doesn't come as much of a surprise considering the character was one of the first
reported to be leaving
Salem following the
hiring
of a new head writing regime earlier this year. In an interview with the magazine, portrayer
Melissa Archer
talks about how she found out about her character dying, what's next in her career and how Serena meets her maker!
Thursday, August 20, 2015 5:38 PM EDT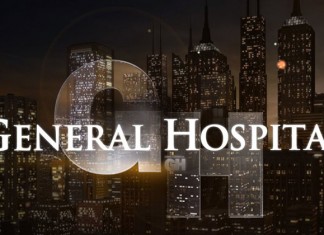 Ratings Report for the Week of August 10-14, 2015
Thursday, August 20, 2015 4:42 PM EDT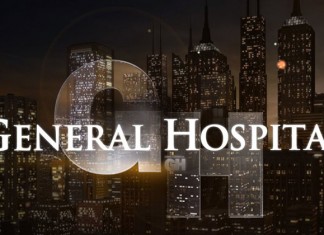 With
news
that Pop will now air same-day rebroadcast episodes of NBC's "Days of our Lives," along with the already airing rebroadcasts of CBS' "The Bold and the Beautiful" and "The Young and the Restless," one can only wonder if the the network may have plans of airing rebroadcasts of ABC's "General Hospital" as well. Sadly, that's not the case.
Thursday, August 20, 2015 3:56 PM EDT
In an
interview
with
TMZ
partner site
tooFab
, former "Days of our Lives" star
Justin Gaston
(ex-Ben Rogers) talks about playing both actor
John Stamos
and his alter-ego Jesse Katsopolis in the new Lifetime TV movie, "The Unauthorized Full House Story," airing
Saturday, August 22
on the cable network. Gaston also reveals that he and his wife, actress 
Melissa Ordway
(Abby Newman, "The Young and the Restless"), who he wed in 2012, are definitely open to having kids down the road.
Thursday, August 20, 2015 1:00 PM EDT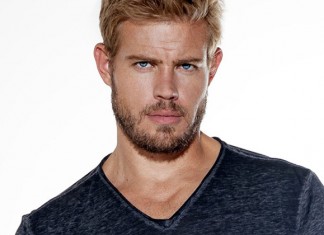 Since departing "Days of our Lives" in 2007, actor
Trevor Donovan
(ex-Jeremy Horton) has gone on to add several roles onto his resume including appearing in episodes of The CW's "90210," ABC Family's "Melissa & Joey," and most recently starring in the History Channel mini-series, "Texas Rising." Now the actor has been cast as the lead in "The Man Who Wasn't," a potential TV series adaptation of the
Thomas Caplan
series of novels which follows the tales of former covert operative Ty Hunter, who unintentionally becomes the world's biggest movie star while maintaining a double life as a spy.
Wednesday, August 19, 2015 10:14 PM EDT
successful airing
of "The 42nd Annual Daytime Emmy Awards" earlier this year, Pop TV is proving it's the new home for daytime television in primetime. Starting
Monday, August 24
, NBC's "Days of our Lives" will be joining the network's evening lineup that already includes CBS' "The Bold and the Beautiful" and "The Young and the Restless."