ALL ARTICLES ABOUT

CBS This Morning
Industry
on Friday, January 9, 2015 @ 11:30 PM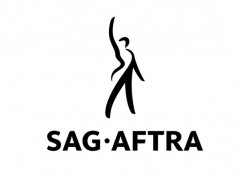 One month after
announcing
that 93% of its board approved the National Code of Fair Practice for Network Television Broadcasting (Network Television Code), SAG-AFTRA announced today that its members have overwhelmingly ratified the new contract with 96.5% of the members voting in favor.
Morning
on Friday, September 7, 2012 @ 1:12 PM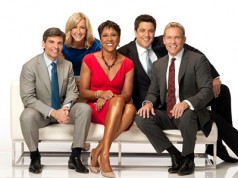 ABC News' "Good Morning America" won the week of August 27, 2012, ranking as the No. 1 morning newscast in both Total Viewers (5.386 million) and Adults 25-54 (1.969 million), according to Nielsen Media Research. "GMA" outperformed NBC's "Today" (4.503 million and 1.817 million, respectively) by +883,000 Total Viewers and +152,000 Adults 25-54, scoring its largest margins over "Today" in more than 18 years in both measures – since w/o 5/16/94 and w/o 8/15/94, respectively. Additionally, Goodmorningamerica.com on Yahoo! is the dominant morning news website, leading NBC's Today.com by millions of pageviews and unique users. In July 2012, 24 million people visited Goodmorningamerica.com on Yahoo!.