Real-Life
Wednesday, August 22, 2012 @ 12:58 PM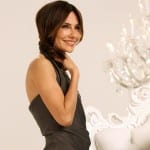 UPDATE, 11:42 PM ET: E! Online has posted Marcil's divorce papers, which were filed on Friday, August 17 in L.A. County. According to the documents, Marcil married Giovinazzo on July 11, 2010, and now the actress wishes to dissolve their marriage as of Saturday, August 4, citing irreconcilable differences. The actress also wishes to remove the last name Giovinazzo from her legal name.
PREVIOUS, 12:58 PM ET: After famously denying any marriage following word of her legally changing her name from Vanessa Marcil to Vanessa Marcil Giovinazzo, just before officially returning to ABC's "General Hospital" back in 2010, Marcil Giovinazzo (ex-Brenda Barrett) is now divorcing her husband Carmine Giovinazzo ("CSI: NY"), according to a report by TMZ.
According to TMZ, Marcil is asking for Giovinazzo to pay her attorney's fees and the court to award her spousal support.
For more on the matter, visit TMZ's website.
Monday, August 20, 2012 @ 2:35 PM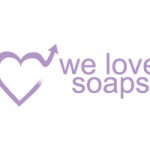 On Saturday, August 18, We Love Soaps Editorial Director Roger Newcomb married Feature Editor Kevin Mulcahy Jr. in front of the famous Times Square TKTS steps in New York City. The wedding was officiated by Colleen Zenk (ex-Barbara Ryan, "As The World Turns").
I was married in the middle of Times Square on Saturday, August 18. With friends and family sitting on the Red Steps in Duffy Square, Kevin Mulcahy Jr. and I said our 'I dos.' It was our dream wedding, in our dream location surrounded by more love and enthusiasm than I ever could have imagined. We both always wanted to live in New York so we went all out with a New York City theme. As you might notice from the photo above, three-time Emmy nominee Colleen Zenk, best known to soap opera fans as Barbara Ryan in 'As The World Turns,' officiated our wedding. Colleen became an ordained Universal Life Church minister in order to participate in our special day. It meant the world to us as we've grown to love her dearly as a friend and to count on her advice and wisdom as we navigate our way through a hectic life in New York City.

- Roger Newcomb
Soap Opera Network wishes to congratulate Newcomb and Mulcahy on their nuptials and all the best.
For more on the wedding and to send your congrats to the happy couple, click here.