Friday, October 25, 2013 10:39 PM EDT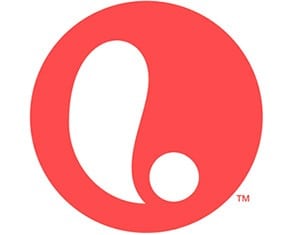 Just one year ago it seemed likely that "Drop Dead Diva" would end its run after just four seasons with a huge game changing cliffhanger. In the weeks and months following the October 2012 season finale, Lifetime announced it had canceled "Diva" as it reportedly did not fit within their "brand" of programming. When all seemed lost Sony Pictures Television, producers of the series, was able to work out a deal with Lifetime that allowed the show to return for a fifth season. Today Lifetime and Sony announced that "Diva" will return for a sixth season in 2014.
Friday, October 25, 2013 10:19 PM EDT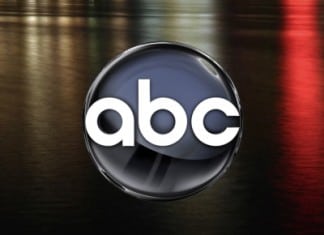 Lisa Hackner has been named Executive Vice President, Daytime and Syndicated Programming, ABC Entertainment Group, it was announced today by Paul Lee, President, ABC Entertainment Group, with whom she will report. Hackner will be responsible for first-run development and production.
Friday, October 25, 2013 8:14 PM EDT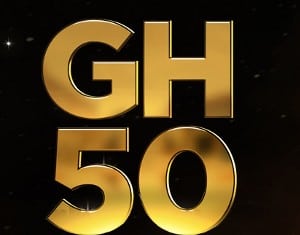 On Wednesday, October 23, Jacklyn Zeman tweeted, "@carlivatiron @valentinifrank Congrats on all you are doing, especially the past week. #GH rocks. I'm excited to be coming back. Good times!" With her simple tweet, fans across social media rejoiced as they learned that the actress would once again be reprising her role of Barbara Jean Spencer on ABC's "General Hospital."
Friday, October 25, 2013 7:01 PM EDT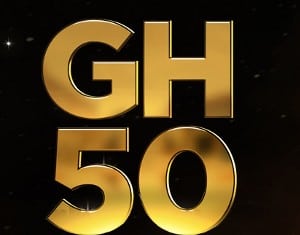 If you happened to be tuning into today's episode of ABC's "General Hospital," and stayed long enough for the end credits, you may have noticed a familiar face interacting with Sam McCall (Kelly Monaco) and Silas Clay (Michael Easton). "One Life to Live" and "Ryan's Hope" fan favorite Ilene Kristen was seen serving coffee to the pair in what appears to be Kelly's diner in the previews for the next episode of the drama series - airing Monday, October 28.
Friday, October 25, 2013 5:32 PM EDT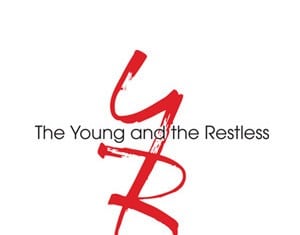 Canadian fans of Melody Thomas Scott (Nikki Newman, "The Young and the Restless") will have multiple opportunities to meet the actress this weekend and next as she is scheduled to appear at the Calgary Women's Show in CALGARY, the West Coast Women's Show at Tradex in Abbotsford in VANCOUVER and The National Women's Show in TORONTO.
Friday, October 25, 2013 2:37 PM EDT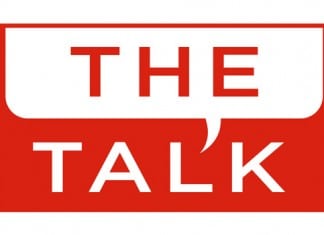 On Monday, October 28, CBS' "The Talk" will celebrate co-host Sheryl Underwood's 50th birthday with a special performance by Bobbie Brown, who will sing one of Underwood's favorite songs - "My Prerogative."
Friday, October 25, 2013 10:51 AM EDT
Beginning with yesterday's episode of CBS' "The Bold and the Beautiful," reality stars from "Big Brother" and "Survivor" are appearing on the drama series alongside series regulars Kim Matula (Hope Logan) and Darin Brooks (Wyatt Fuller) in episodes showcasing the shows Bikini Bar set, and next week on the set of the Forrester Boutique.
Friday, October 25, 2013 10:29 AM EDT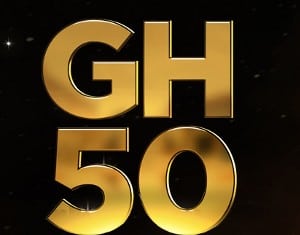 Last night on Twitter, Michael Saucedo thanked his fans for all their well wishes on word that he's set to reprise his role of Juan Santiago on ABC's "General Hospital" (see full message below). When we first reported the news a few days ago, we stated that Juan would show up on screen in the coming months. Per Saucedo, fans can expect to see the character return "sooner than later." According to sources, Juan may be arriving back in town just in time for November sweeps. What can viewers expect when Juan sees his adopted cousin Sabrina (Teresa Castillo) onscreen for the first time? One things for sure, you'll just have to tune in to find out!
Wednesday, October 23, 2013 7:53 PM EDT
In case you haven't planned out your primetime viewing schedule for this evening, you might want to check out "The Bold and the Beautiful's" Darin Brooks on tonight's all new episode of ABC's "Super Fun Night" starring Rebel Wilson.
Wednesday, October 23, 2013 10:40 AM EDT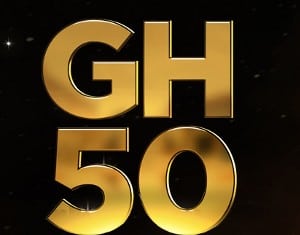 Soap Opera Network has learned that Michael Saucedo is set to return to ABC's "General Hospital" in the coming months to reprise his role of Juan Santiago, the biological son of Lily Corinthos (Lilly Melgar) and Miguel Morez (Ricky Martin). While storyline details are being kept under wraps, fans can expect his return to provide lots of twists and turns that will send shockwaves all across Port Charles. Saucedo was last seen on "GH" in 2001, when his character left town to pursue a music career in South America. In 2012, it was revealed that Juan was the adopted cousin of Sabrina Santiago (Teresa Castillo).
Tuesday, October 22, 2013 11:25 PM EDT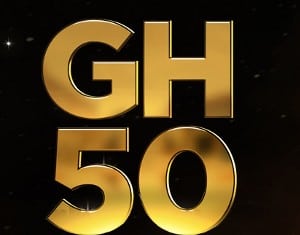 On Wednesday, October 23, "General Hospital's" Jason Thompson (Patrick Drake) will be giving ABC's "The View" a male perspective on the day's hot topics as the daytime star is scheduled to co-host the chatfest alongside Sherri Shepherd, Jenny McCarthy and Whoopi Goldberg. The Canadian born actor will also be chatting it up with the stars of ABC's "The Middle" as the cast celebrates the show's 100th episode airing that night.
Tuesday, October 22, 2013 3:07 PM EDT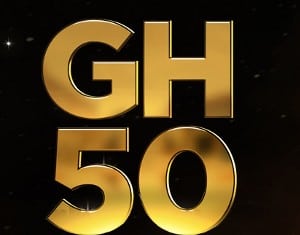 On Thursday, November 28 from 7:00 PM ET/PT through 1:00 AM ET/PT, SOAPnet will present a six hour "General Hospital" Nurses Ball marathon comprising all six episodes dedicated to the 50th anniversary of the ABC Daytime drama series, which aired earlier this year on both ABC and SOAPnet. The episodes include the return of Ingo Rademacher as Jasper "Jax" Jacks, Vanessa Marcil as Brenda Barrett, Richard Simmons as a caricature of himself, Rick Springfield's Noah Drake singing "Jessie's Girl," Magic Milo (Drew Cheetwood) and the gang, which includes "Dancing with the Stars'" Maksim Chmerkovskiy, doing a strip tease. Sabrina Santago (Teresa Castillo) and Patrick Drake (Jason Thompson) closed out the ball as they sang "You're Not Alone" to Emma Scorpio-Drake (Brooklyn Rae Silzer) as Port Charles' finest gathered around the stage.
Monday, October 21, 2013 2:57 PM EDT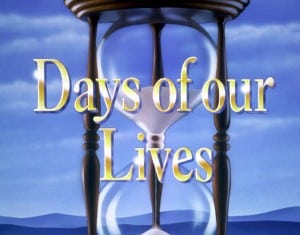 According to Soap Opera Digest, NBC's "Days of our Lives" is welcoming back veteran actor Drake Hogestyn (John Black) to its canvas after nearly a 7-month absence. Hogestyn last appeared on screen in mid-July based on scenes filmed in mid-March.