Thursday, January 2, 2014 9:20 PM EDT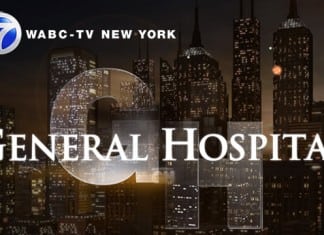 On Tuesday, December 31, 2013, Disney/ABC touted its reigning champ WABC-TV as New York's most watched station in 2013 and the number one station in the country. While highlighting the success of "Live with Kelly and Michael," November's "The ING New York City Marathon," "The View," "The Chew," its Eyewitness News broadcasts, and ABC's strong primetime schedule, the company neglected to note the success of its sole remaining daytime soap opera, "General Hospital," on the station.
Thursday, January 2, 2014 8:46 PM EDT
Just in time for all new episodes to premiere on The CW later this month, TVGN (TV Guide Network) announced today plans to run marathons of the broadcast network's hit dramas "The Tomorrow People," "The Originals" and "Reign." Each series is scheduled to air back-to-back episodes on TVGN in all-day marathons beginning with their first episode.
Wednesday, January 1, 2014 7:42 PM EDT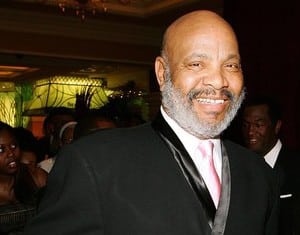 Best known for his portrayal as Philip Banks (aka: Uncle Phil) in NBC's widely popular sitcom "The Fresh Prince of Bel-Air," actor James Avery has died. According to his manager and publicist, Avery died on Tuesday, December 31 as a result of complications from open heart surgery. The actor appeared in October 2012 episodes of CBS' "The Young and the Restless" as Judge Daley, who ultimately dismissed a case against Phyllis Summers (Michelle Stafford).
Wednesday, January 1, 2014 12:55 AM EDT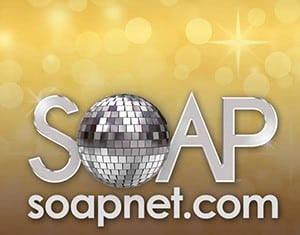 After nearly 14 years on the air, SOAPnet ended its broadcast run at the stroke of midnight with the final 2013 episode of ABC's "General Hospital" (originally aired on Monday, December 30) taking it out in style.
Tuesday, December 31, 2013 9:12 PM EDT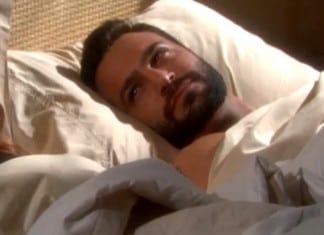 In a newly released preview for the next all new episode of CBS' "The Young and the Restless," the first of 2014, Lauren (Tracey E. Bregman) is seen waking up from a good night sleep only to find Carmine (Marco Dapper) in bed next to her, but is it really him or just a dream? Or in Lauren's case, a nightmare?
Tuesday, December 31, 2013 5:32 PM EDT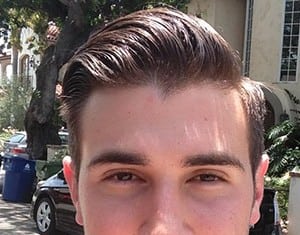 Listed as a second unit director of photography during the third season of "The Bay: The Series," David Pregerson, 23, a recent graduate of UCLA, has died after succumbing to injuries sustained by a hit-and-run that occurred on the morning of Friday, December 27 in the Pacific Palisades neighborhood of Los Angeles, CA. According to police, he was walking home when he was hit by a vehicle and thrown into the bushes. The driver of the vehicle has yet to be identified. Pregerson died on Monday night after being taken off of life support.
Monday, December 30, 2013 8:04 PM EDT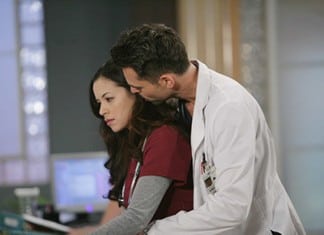 Just as Sabrina Santiago learns that she is pregnant on ABC's "General Hospital," her portrayer reveals she is also pregnant in real-life, reports People magazine. "It feels wonderful. This is the most joyous time of my life," said actress Teresa Castillo to the publication, where she announced she was expecting her first child - a girl - with husband Shane Aaron. "It feels great to finally be able to share it with the world," she added.
Monday, December 30, 2013 6:47 PM EDT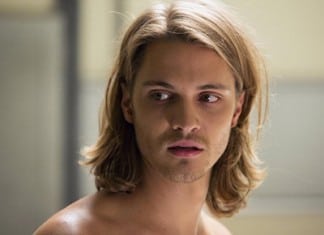 According to TVLine, Luke Grimes is exiting HBO's "True Blood" after reported creative differences with show producers over the future of his character, James. "He initially joined the show because he wanted to work with [his 'Forever' co-star] Deborah Ann Woll," said an insider to the website. "But when he started reading the scripts for Season 7, he was disappointed to learn that they were going in a completely different direction with James." Grimes joined the cast of the series in season 6, which found James mostly sexing it up with Woll's Jessica.
Monday, December 30, 2013 12:30 PM EDT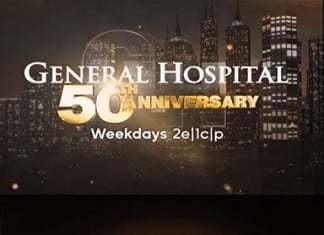 One thing we'll soon find out is how much of an effect SOAPnet's demise will have on "General Hospital," if any at all. In a new promo touting the multi-platform availability of ABC's sole remaining daytime soap opera, the network wants to make sure its viewers have every opportunity of catching up with the latest happenings in Port Charles.
Sunday, December 29, 2013 9:50 PM EDT
From re-runs of soap classics "Dallas," "Dynasty," "Another World," "Port Charles," and "Falcon Crest," to the launches of original series "SoapCenter," "Soap Talk" and "General Hospital: Night Shift," SOAPnet was defined as the "new way to watch soaps" for much of its near 14-year run. With just 2 days left before SOAPnet is no more, we thought it would be a great opportunity to look back at the inaugural year of a network that gave diehard soap fans their own platform to shout with glee through the death of a network that outlived its purpose.
Sunday, December 29, 2013 6:35 PM EDT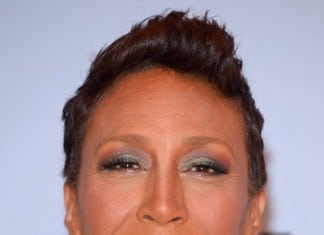 In a message posted on her Facebook page earlier today, "Good Morning America's" Robin Roberts for the first time publicly acknowledged her sexuality. The ABC News anchor posted her message one year to the day after reaching the critical stage of 100 days following the bone marrow transplant that saved her life.
Sunday, December 29, 2013 6:07 PM EDT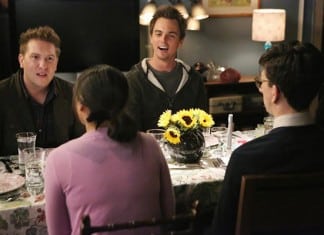 In an episode aptly titled "Dinner Party," "The Bold and the Beautiful's" Darin Brooks (Wyatt Fuller) is returning to ABC's "Super Fun Night" on Wednesday, January 8, 2014, which finds his character, Jason, and wife Jazmine (Ashley Tisdale), show up drunk to Jazmine's sister's dinner party.
Friday, December 27, 2013 9:21 PM EDT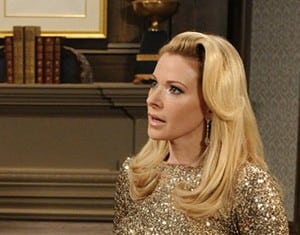 Former "All My Children" star Cady McClain (ex-Dixie Cooney) announced recently that her short film, "Flip Fantasia," has been accepted into the 9th Annual Macon Film Festival, which will be held from February 27 - March 2, 2014 and will take place at the Cox Capitol Theatre, The Douglass Theatre and The 567 Center for Renewal in downtown Macon, GA. Describing the film she wrote, produced and directed on her website, McClain says, "I made this as a labor of love right out of my heart." She adds, "It's a love song to NYC, to my wild youth, to crazy people I have known that changed my life, to being raw, to innocence, to friendship, to true hearts, to broken hearts, and to the pain of having to deal with the hardest parts of life when you are very, very young… as I did."