Monthly Archives: February 2013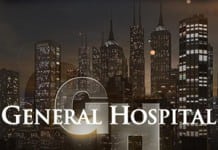 Just a short time ago, Prospect Park released the following statement to Soap Opera Network regarding the latest developments surrounding its discussions with Disney/ABC Domestic Television and the use of the characters Starr Manning, Todd Manning and John McBain. According to the company, shortly after deciding to postpone production of "All My Children" and "One Life to Live," they made an agreement with ABC that would allow "General Hospital" to utilize the characters so that they could "stay alive with the fans and also so that the actors could remain working." The company also tells Soap Opera Network that "Everyone at ABC and on the production staff of 'General Hospital' understood that this was a temporary arrangement until production started once again on 'One Life to Live.' Now the time has come to start production and Prospect Park needs to, once again, cast these characters including Llanview transplants Michael Easton (John) and Kristen Alderson (Starr)."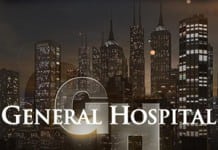 Beginning Wednesday, February 6, fans of "General Hospital's" Sean Kanan (AJ Quartermaine) can see/hear the actor in a different light as the daytime star has signed on with UBN Radio Network to launch a new radio show, "Kanan's Rules," with wife, Michele. The show will air live in both audio and streaming video via http://www.ubnradio.com from the Sunset Gower Studios in Hollywood.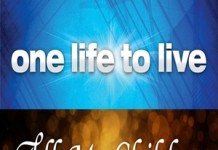 In a report by BroadcastEngineering.com, "All My Children" and "One Life to Live" will both begin production on Monday, February 25 for their online incarnations, which are set to premiere sometime in April exclusively on Hulu. NEP Broadcasting, LLC is currently constructing studio space for both series in an old factory in Connecticut, the website says. This would indicate that despite reports stating otherwise, neither show will be filming at the Stamford Media Center, where "Maury" is filmed.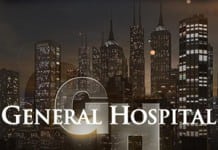 Despite Michael Easton's announcement early this morning, where he stated that after February 8th he would be exiting "General Hospital," along with Roger Howarth and Kristen Alderson, due to "some ongoing legal this and that," an ABC spokesperson tells Soap Opera Network that all three will remain an essential part of the "GH" canvas for the foreseeable future.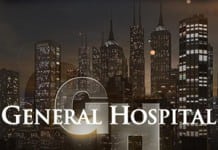 As previously reported, Michael Easton along with Kristen Alderson and Roger Howarth are currently at the center of a legal dispute between Prospect Park and Disney/ABC Domestic Television, part of the Disney/ABC Telvision Group, over who has the right to use the characters of John McBain (Easton), Starr Manning (Alderson) and Todd Manning (Howarth)). In one corner you have Prospect Park and "One Life to Live" and in the other you have ABC and "General Hospital." Unfortunately for the fans, no one is "winning." According to one of the affected actors, after Friday, February 8, they "cannot be at 'General Hospital'" any longer.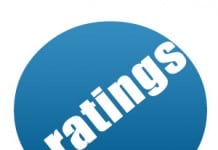 Ratings Report for the Week of January 21-25, 2013