Monthly Archives: January 2013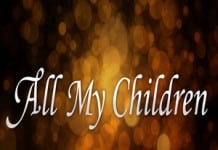 With "All My Children" set to begin production on all-new episodes in Stamford, CT next month, Soap Opera Network has learned that the series is looking to add three characters to its canvas. The series is seeking to cast the roles of "Ben," "Charlotte" and "Luke." While the names may sound foreign to long-time fans of "AMC," they may actually be code for characters already seen on the canvas.
ABC's "General Hospital" and "The View" ranked #1 in Women 18-34 for the week of January 21-25, 2013. Both series averaged a 0.7 rating in the key sales demo. This marks "GH's" 10th time in the past 11 weeks to rank #1 in the demo.
Although her name was among fifteen "One Life" cast members listed in a press release last week from Prospect Park as joining the online version of "OLTL," Erika Slezak (Viki) confirmed the news today with a statement on her official website. Telling fans that she is "pleased" to join the upcoming online version of the show when production begins "near the middle of March," the six-time Daytime Emmy winner says the new show will be "an exciting and groundbreaking adventure" and that she hopes fans will tune in.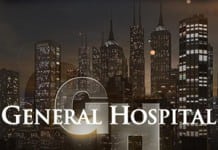 Described as the love story behind "Doctor Zhivago," the award-winning play "Lightning from Heaven," written by "General Hospital" script writer Scott Sickles, will open for a limited engagement at New York City's WorkShop Theater beginning Thursday, February 14th.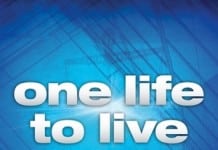 In a short video message on his Facebook page, "One Life's" new co-head writer Thom Racina vows to fans that he and his fellow...
Prospect Park's plan to blend "new themes, fresh stars and youthful energy" along with the familiar actors and writers of yesteryear for its version of Agnes Nixon's "All My Children" and "One Life to Live" is beginning to settle in. According to a newly released audition script, the company is looking for a brand new "face" for the "One Life" canvas as the show's original title "Between Heaven and Hell" becomes all the more real.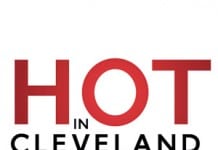 Cleveland is getting hotter as TV Land's "Hot in Cleveland" brings in soap stars Cameron Mathison ("All My Children") and a returning Jack Wagner ("General Hospital," "Melrose Place") for guest stints.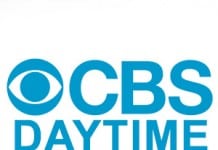 As expected, CBS has renewed its entire daytime lineup that consists of "Let's Make a Deal," "The Price is Right," "The Young and the Restless," "The Bold and the Beautiful" and "The Talk" for the 2013-2014 television season.
On Saturday, February 16, "One Life to Live's" Ilene Kristen (Roxy Balsom) and Lea DeLaria (Madame Delphina) will be hosting a cocktail party dubbed "Mix & Mingle with Roxy and Delphina" at Prohibition bar and restaurant in New York City. The event, brought to you by Soap Opera Socialite Productions, will run from 12:00 noon to 3:00 PM.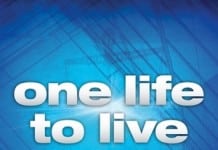 What a difference a year makes, huh "One Life to Live" fans? Looking back through the Soap Opera Network archives, I happened upon the last column that I had written. It was November 30, 2011, nearly two weeks after Prospect Park made the now infamous decision to scrap their plans to revive "OLTL" online, just five days after the soap wrapped production on its ABC run. And now here we are just over a year later, with that plan seemingly resurrected and "One Life," along with sister soap "All My Children," a month away from resuming production for new episodes on the internet.