Monthly Archives: November 2012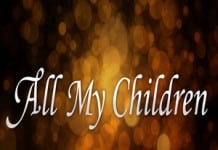 Former "All My Children" star T.C. Warner (ex-Kelsey Jefferson) has joined the cast of the NBC pilot "After Hours," which centers on a group of Army doctors who work the night shift in the emergency room at San Antonio Medical Center. The series is described as a cross between "ER" and "Mash," with storylines loosely based on true incidents that have occurred at a real-life hospital in San Antonio, Texas. Warner will portray Amy Budden, a nurse at the hospital.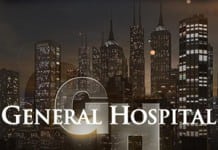 Beginning tonight at 7:00 PM ET/PT, SOAPnet presents a "General Hospital" marathon dubbed "Quartermania," which will provide fans with five hours of classic episodes of the ABC Daytime drama series and the crazy antics of the Quartermaine family. In attendance will be some of your favorite soap stars from "GH" past including Jacob Young as Lucky Spencer, Natalia Livingston as Emily Quartermaine, Wally Kurth as Ned Ashton, Robyn Richards as Maxie Jones and Linda Dano as Rea Cummings, with fan refreshers made available for upcoming returnees Lynn Herring as Lucy Coe and Robin Christopher as Skye Quartermaine.
On Saturday, November 24, Lifetime will premiere its new holiday film "The March Sisters at Christmas," a modern retelling of Louisa Mae Alcott's "Little Women," which stars Julie Marie Berman ("General Hospital") as Jo March, one of four sisters who learn that their mother is planning on selling their family home, Orchard House, due to the family not being able to keep up with the extensive repairs the house needs. Sisters Amy (Molly Kunz), Meg (Kaitlin Doubleday) and Beth (Melissa Farman) join Jo in helping restore their family home to its former glory before their mother's deadline to sell (after Christmas of course!) fast approaches.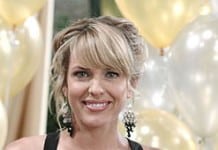 L.E.A.D.E.R.S.H.I.P.1ST along with ElliptiGO will present STAND UP AMERICA, taking place at the WorldBeat Center in Balboa Park on Saturday, Nov 24th, and featuring celebrity elliptical riders who believe in the message " Stand Up America." A number of high profile celebrities have committed to supporting this initiative including Arianne Zucker, who plays Nicole Walker on NBC's "Days of our Lives," and Lorenzo Neal, future Hall of Famer and Former SD Charger.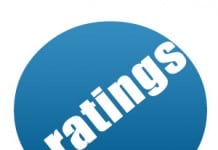 Due to the Thanksgiving Holiday, ratings for the week of November 12-16, 2012 will be delayed. Check back on Monday, November 26 to see how your favorite shows fared.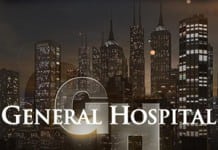 Soap Opera Network has learned that ABC's "General Hospital" has hired actor Marc Samuel to portray the contract role of Felix, a nursing student friend of Sabrina's (Teresa Castillo), who helps her get ready for an important meeting. Samuel first airs on Tuesday, December 4. Look for the character to play an integral role in helping return the annual Nurse's Ball charity event to General Hospital.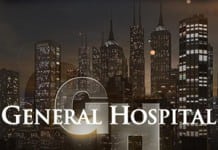 On Wednesday, November 7, Kelly Monaco's professional dance partner on "Dancing with the Stars: All Stars," Val Chmerkovskiy tweeted, "On my way to @GeneralHospital and its not cause @kellymonaco1 is working... #DaytimeEmmy here I come lol #thrilled #honored." Monaco followed up his tweet when she said, "So proud of
[email protected]
[Chmerkovskiy's Twitter handle]‬ Had his 1st day of shooting on the set of
[email protected]
.. from ‪#DWTS‬ to ‪#GH‬ :)" While it was unclear at the time when he would first air, Soap Opera Network has learned that Chmerkovskiy will air on the Monday, December 10 episode of the ABC drama series and that he'll be playing a boxer that spars with Sonny (Maurice Benard) and Shawn (Sean Blakemore).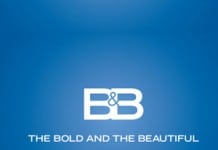 For those of you wondering or secretly hoping that Ronn Moss would be back on CBS' "The Bold and the Beautiful" as Ridge Forrester just before Susan Flannery airs for the final time on the Monday, November 26 episode as Stephanie Forrester, you're going to have to settle with the fact that it's not happening.
While millions of fans may love the tantalizing tales of the Forrester's and the Logan's on CBS' "The Bold and the Beautiful," many of them may not think twice about what it takes to make the world's most watched daytime soap opera come alive each and every weekday. In a new book released earlier this month by Sourcebooks, entitled "Becoming Bold & Beautiful: 25 Years of Making the World's Most Popular Daytime Soap Opera" with foreword by the soaps "core four" Susan Flannery, John McCook, Ronn Moss and Katherine Kelly Lang, the hardcover release provides detailed insight from the 1987 debut year of the soap to present day. Included throughout are over 200 photographs featuring cast and crew members on Stage 31 of CBS Television City in Los Angeles, and on location in Malibu, Cabo San Lucas, and Aspen.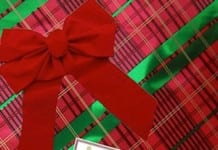 Michael Nader ("All My Children"), Matt Cedeno ("Days of our Lives"), Jade Harlow ("Passions"), Roark Critchlow ("Days of our Lives"), Bruce Michael Hall ("Passions") and Kelly Ripa ("All My Children") are just a few of daytime's brightest soap stars of recent past, and they have come together for volume 2 of "Soap Sessions Merry Download," a compilation holiday CD where some of your favorite stars sing (or speak) some of your favorite holiday classics.