After declining to renew its agreement with Hulu in 2016, wherein viewers were provided with next-day access to current episodes of its series, The CW announced today that it will once again offer its programming to the streaming service, at least for subscribers to the Hulu with Live TV (beta) plan. The deal marks a victory for Hulu which now has all five English-speaking U.S. broadcast networks available through its live service.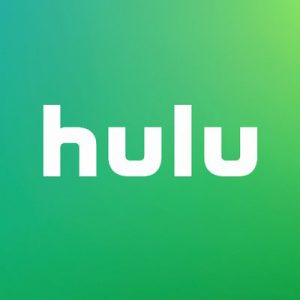 Although an exact release date hasn't been set, the network notes that subscribers will be able to watch live broadcasts of their favorite CW shows, including local station programming, in the coming months, likely mid-October when the network launches brand new seasons of all of its new and returning shows.
"The CW has long attracted younger audiences to live TV, so we are very happy to offer the network through Hulu's new live service," said Hulu's Tim Connolly, Senior Vice President, Strategic Partnerships & Distribution, in a statement.
"The CW is excited to be a part of Hulu's groundbreaking new live TV service," said Chris Brooks, Executive Vice President, Network Distribution, The CW. "This new partnership furthers our goal of expanding our audience across digital platforms."
The CW's new and returning shows include new fall dramas "Valor" and "Dynasty," the returning "Riverdale" and long-running favorite "Supernatural." Also returning are DC shows "Supergirl," "DC's Legends of Tomorrow," "Arrow" and "The Flash," and the network's critically-acclaimed "Jane the Virgin" and "Crazy Ex-Girlfriend." Video On Demand (VOD) episodes of the current season of The CW's series will also be available to Hulu with Live TV subscribers.
Subscribers to the Hulu with Live TV (beta) plan pay $39.99 for a package that also includes live viewing access to broadcast networks ABC, CBS, FOX and NBC, and cable networks USA Network, Bravo, TNT, TBS, MSNBC, Disney Channel, ESPN and more. Premium networks such as HBO, Cinemax and SHOWTIME are available as an extra add-on.
Hulu's Live TV (beta) service is available across Internet-connected televisions and mobile devices including Amazon Fire TV and Amazon Fire TV Stick, Apple TV (4th Gen.), Xbox One, Xbox 360, iOS and Android mobile devices, as well as Google's Chromecast.
For more information, a list of available live channels, or to sign up for the Hulu With Live TV (beta) plan, visit www.hulu.com/live-tv.