Former "Devious Maids" and "Entourage" star Dania Ramirez (ex-Rosie Falta) was said to be joining the upcoming seventh season of "Once Upon a Time" as a series regular, but now comes word from ABC that she'll not only be playing the mother of an adult Henry's child, but she'll also be playing a different version of the beloved Cinderella.
During the Saturday, July 15 part of the D23 Expo 2017, where the company reveals a multitude of projects across its suite of networks and studios, "Once" co-creators and executive producers Eddy Kitsis and Adam Horowitz revealed the first photos of Cinderella (Ramirez) and adult Henry (played by Andrew J. West, "Dead of Summer," "The Walking Dead"), who in the season six finale is now a grown man and learns he's the father of a girl named Lucy.
According to TVLine, when "Once Upon a Time" returns in the fall, "the present-day story will be set in Seattle, while flashbacks will take viewers into the Enchanted Forest — but things will be a little different."
As noted by Kitsis, "Henry is in a new Enchanted Forest, with characters that we have seen before but with different tales." And that would explain why Ramirez is playing Cinderella when viewers already recall seeing the character appear on multiple occasions as played by actress Jessy Schram ("Falling Skies," "Mad Men").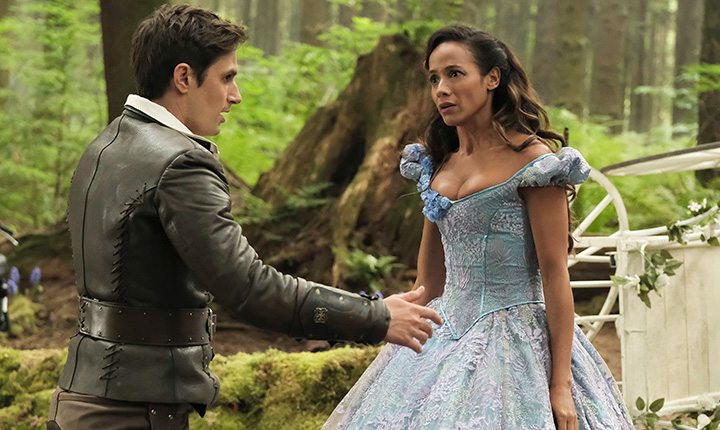 Jared Gilmore, who portrayed Henry at a younger age during the first six seasons of the series, will return for the season premiere. "We're going to follow him as he leaves home," Kitsis says, adding that Henry "wants to find his own story."
"Once Upon a Time" moves to Fridays at 8/7c beginning this fall on ABC.