In an interview with TMZ partner site tooFab, former "Days of our Lives" star Justin Gaston (ex-Ben Rogers) talks about playing both actor John Stamos and his alter-ego Jesse Katsopolis in the new Lifetime TV movie, "The Unauthorized Full House Story," airing Saturday, August 22 on the cable network. Gaston also reveals that he and his wife, actress Melissa Ordway (Abby Newman, "The Young and the Restless"), who he wed in 2012, are definitely open to having kids down the road.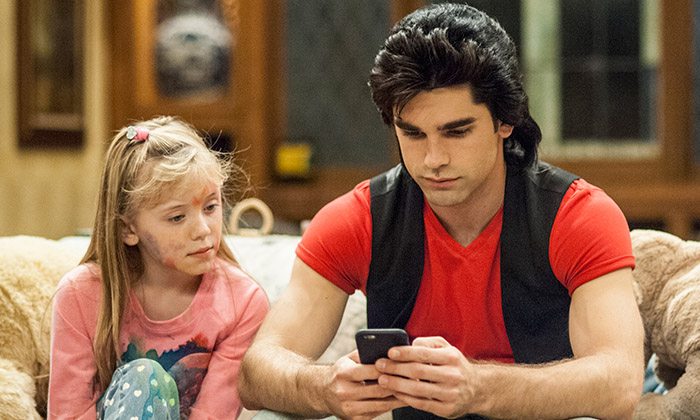 "I watched 'Full House' growing up, so the movie was really fun to shoot," Gaston says of starring in the Lifetime movie. "It was pretty funny to go through the fitting and get to try on all the different clothes and then put the wig with it. It was kind of like I was falling back into that era." Meanwhile, the musical aspect of his character came naturally as the actor and model already plays the guitar, the piano and has experience playing the drums. But does that mean he can directly relate to his character?
"I think I can relate to my characters, I mean, I play music as well, so I think definitely through that aspect of both John Stamos and Uncle Jesse, I think we can certainly relate," he says.
Speaking of Stamos, the movie is receiving less than thrilling responses from the original series cast. So how does he respond to the criticism? "I hope that if [the original cast members] do watch it that they see it as us honoring a great show and great characters that they created."
As for having kids with his lovely wife, Gaston notes, "We definitely want kids," but he admits the timing isn't right at the moment. "For now I think I'll continue acting. I'll always do music, but I think I'll keep [focusing on] the acting."
"The Unauthorized Full House Story" airs Saturday, August 22 at 8/7c on Lifetime.