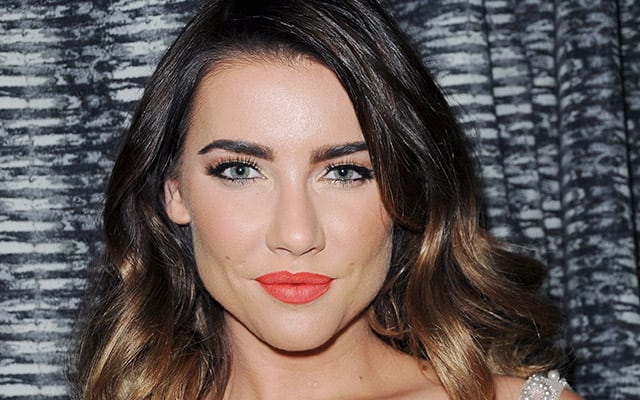 "The Bold and the Beautiful" will soon welcome back actress Jacqueline MacInnes Wood to its contract cast when Steffy Forrester makes her grand return to Forrester Creations beginning Tuesday, May 26, reports TV Guide's Michael Logan, who interviewed the actress for TV Insider.
After completing a short-arc on the daytime drama series in March, Wood returns for phase two in Steffy's quest to snatch Liam Spencer (Scott Clifton) away from the clutches of her cousin, Ivy Forrester (Ashleigh Brewer). Outside of that, Forrester Creations is filled with drama at the moment, some known and some not, and Steffy's return to the fold might just help amp things up a tad over there come hell or high water, or will she?
"I think Steffy will do the right thing. She knows that things are starting to crumble with Rick [Jacob Young] in control of Forrester and that everyone in the family is attacking each other," says Wood.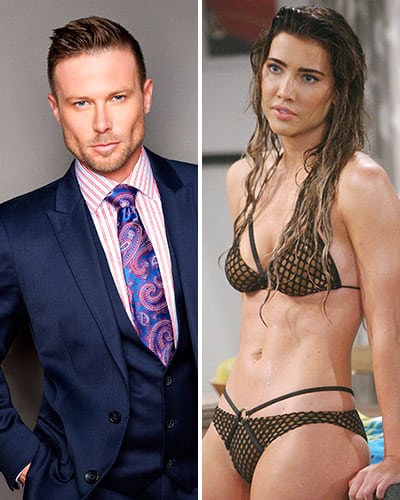 "Obviously, she tried to start a new chapter with Liam and really thought she had a chance now that Hope is out of the picture. She doesn't really know this Ivy, even though they're cousins. In Steffy's mind, Ivy is just some new woman in town and Liam is fair game. He and Ivy have no history. They've been together for, like, what? A minute? But Steffy didn't win last time. Not even parading around in a bikini helped. [Laughs] What does a girl have to do to get laid?"
And if things don't work out with Liam, there's always Rick! "This is 'B&B!' There's always that possibility. Steffy has a very different chemistry with each of those boys — I really love the energy and the banter with both — and she's already slept with Rick. They have history," shares Wood. "Which is why I can see her going back to him. [Laughs] Steffy is into recycling. She's always thinking. There's a reason she was named for her grandmother, Stephanie. There's always a tactic, always a strategy. Rick and Steffy were married…right?"
If Steffy does go after Rick, she better watch her back because Maya Avant (Karla Mosley) will likely be ready to pounce to keep her man!
For more from Wood on her return to "B&B," check out the full interview at TV Insider.