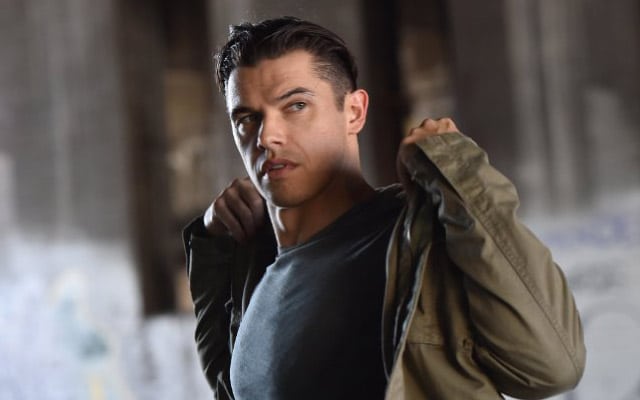 After playing Damon, a henchman who shot Clyde (James Read) in January and left the mobster for dead in Salem Park, a now short-haired Paul Telfer returned to "Days of our Lives" in the newly created role of Xander Cook in late March, one of the town's newest big bads who also happens to share a past with Serena Mason (Melissa Archer). But could the character actually turn out to be the long missed son of Justin Kiriakis (Wally Kurth) and Anjelica Curtis? If today's episode is anything to go by, it's a definite possibility.
While spending much of his day in scenes with Nicole Walker (Arianne Zucker) and Theresa Donovan (Jen Lilley), Xander is shown in the last act of today's episode in the apartment sized Kirakis mansion and says, "It's been too long, uncle. I'm so happy to see you again." Soon afterward, Victor (John Aniston) is shown on the scene. He reaches out to Xander and says, "Good to see you too, Alexandros. Welcome home!"
Although the show has yet to confirm the latest twist, and considering Justin is himself Victor's nephew, it's interesting to note how the show quickly returned Telfer to the scene after putting out a casting call for the role of Xander and that Sonny (Freddie Smith) recently returned from a visit with his half-brother, Alexander. The pieces all seem to fit considering the cards we've been dealt.
Whether Xander is indeed the Alexander we know, or just another person with the same name, it'll definitely be a fun ride in figuring out what happens next. It also might help solidify Justin's role on the canvas now that Kurth has been placed on contract status with the soap opera, considering Smith is alleged to be exiting the canvas in the coming months as Sonny.