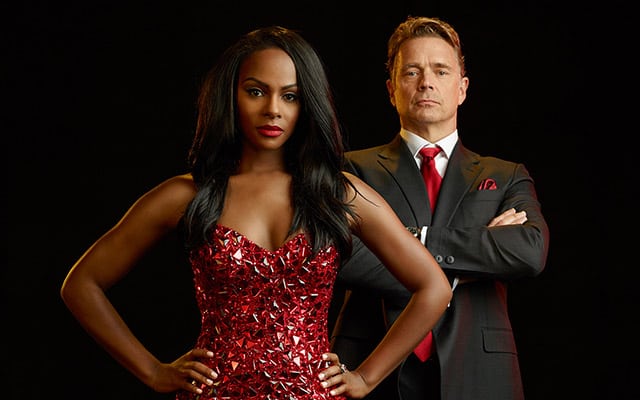 Tuesday, January 6 marked the third season premiere of OWN: Oprah Winfrey Network's "The Haves and the Have Nots," created by Tyler Perry and starring "One Life to Live" alum Tika Sumpter (ex-Layla Williams) as seductress Candace Young, who has immersed herself into the complicated dynamic between the rich and powerful Cryer and Harrington families. A record 3.22 million viewers tuned in to all the antics going down.
According to Nielsen Media Research ratings data, the series was up 16% in total viewers vs. its year ago season premiere (2.78 million total viewers on 1/7/14) and up 4% in total viewers vs. the prior spring premiere (3.11 million total viewers on 5/27/14).  Additionally, the season premiere delivered a 2.31 rating in the network's key women 25-54 demo, up 7% from its first half hour to its second (2.24 rating to a 2.39 rating W25-54).
The episode also brought in more male viewers to the network as it ranked as the #1 telecast in series history and #2 in OWN history across all key male demos.
Social media wise, "The Haves and the Have Nots" ranked as the #2 most social series episode of the night for cable and #3 across broadcast and cable with 62.5K tweets and 14.4K unique authors. (Source: Nielsen, 1/6/15, Episode Level, All Series, New/Live, ranked by Tweets.)
"The Haves and the Have Nots" airs Tuesdays at 9:00 PM, ET/PT on OWN: Oprah Winfrey Network.