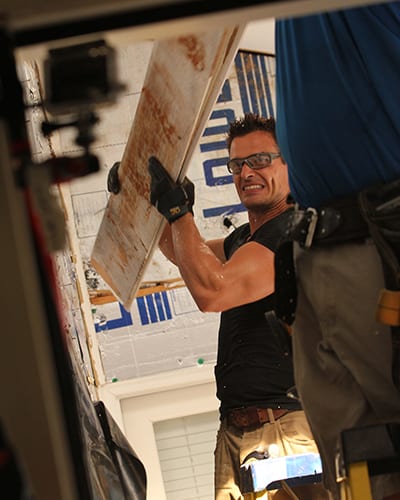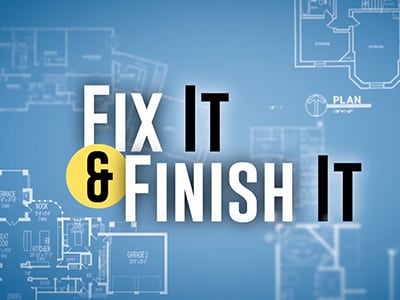 Bellum Entertainment and Raycom Media announced today that it has picked up two seasons of "Fix It & Finish It," hosted by "General Hospital" and "Dancing with the Stars" alum Antonio Sabato, Jr., and sister series "Flip My Food," hosted by Chef Jeff Henderson. The pickup for seasons 2 and 3 for both includes 150 episodes per season and expands the reach of each series beyond the existing Raycom Media stations.
"We continue to explore unique revenue models for stations groups and they're working," said Boots Walker, Vice President of Bellum Entertainment. "With both these shows, the stations are invested in their success and have been incredible partners for the first season. We are excited to greatly increase the distribution for future seasons based on the success we've already achieved."
Since its September premiere, "Fix It & Finish It" has been a very consistent performer in its time period week-to-week with an average of over 1HH rating among metered markets, outperforming all new syndicated first run programming except for "The Meredith Vieira Show" and "Celebrity Name Game." Like "Fix It," "Flip My Food" has been a solid performer every week, averaging a .9HH rating since its premiere.
Bellum will continue its partnership with Raycom Media on the production of both weekly strips.
"Fix It & Finish It" is executive produced by Scott Sternberg. "Flip My Food" is executive produced by Ted Eccles.