Before becoming Thor for millions of fans in the "Thor" film series or "The Avengers" cinematic universe, actor Chris Hemsworth was probably best known for his role on the Australian soap "Home and Away," where he played Kimberly Jonathan "Kim" Hyde. Now a major movie star, Hemsworth has graced the cover of People Magazine as its "Sexiest Man Alive!" He's not the only one though as several of daytime's biggest and brightest stars of today and yesterday have also made the annual list of sexy men, which hits newsstands today.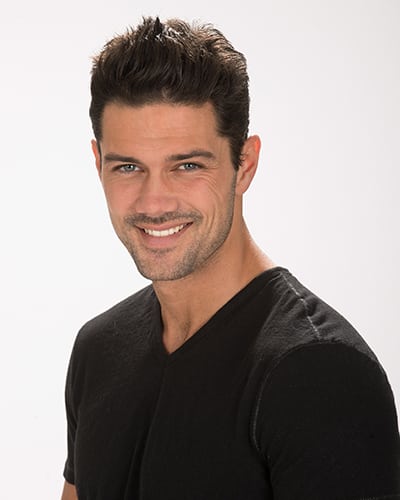 In its "Sexy At Every Age" list, "General Hospital's" Ryan Paevey represents at age 30, while Mario Lopez ("The Bold and the Beautiful") continues to ooze appeal representing the age of 41. Others appearing in the category include "Hunger Games" star Josh Hutcherson at 22, Daniel Radcliffe ("Harry Potter" film series) at 25, singer Jason Derulo, who performed on the online incarnation of "All My Children" in 2013, representing 28. "Grey's Anatomy" star Patrick Dempsey shows men at 48 are still sexy, while "Breaking Bad's" Bryan Cranston is also sexy at 58.
Former "As The World Turns" star Billy Magnussen, 29, is about to blow up in Disney's "Into the Woods," but as one of People's "Men of the Year," the actor reveals that in addition to acting and singing he also likes to make people smile too. Joining Magnussen on the list are former soapers Teddy Sears ("One Life to Live"), 37, Matt Bomer ("Guiding Light"), 37, and Michael B. Jordan ("AMC"), 27.
As part of the "Hottest Guys from Around the World," People spotted Nathan Fillion ("OLTL"), 43, who was born in Canada, Simon Baker ("Home and Away"), 45, born in Australia, Mark Consuelos ("AMC"), 43, born in Spain, and Antonio Sabato Jr. ("GH," "General Hospital: Night Shift"), 42, born in Italy.
To find out who else is featured in the special double issue of People Magazine, make sure to pick up your very own copy today. For more information, visit People.com.