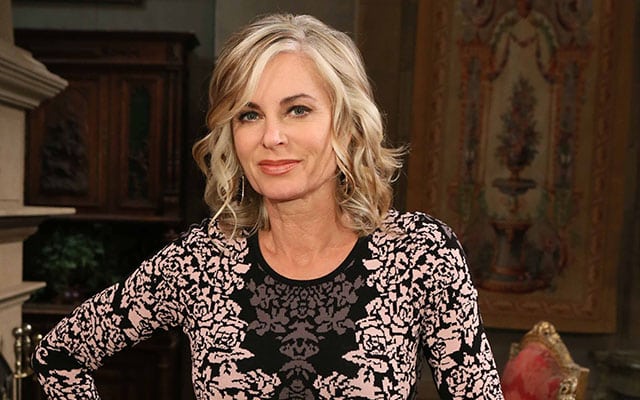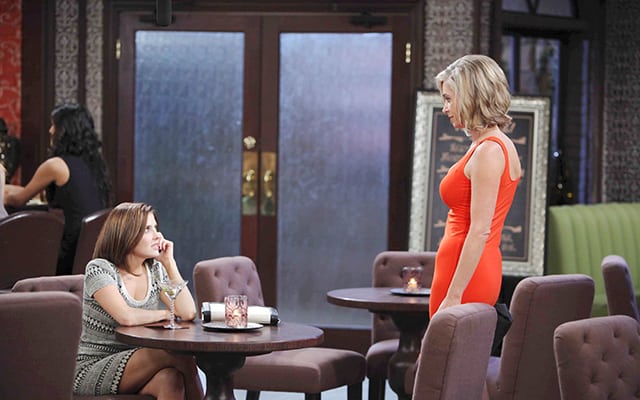 While she's currently under contract with CBS' "The Young and the Restless" as Ashley Abbott, Eileen Davidson is set to once again reprise her role of Kristen DiMera on NBC's "Days of our Lives" next year, reports Access Hollywood, which has an exclusive first look at Davidson in the DiMera mansion while filming scenes this past Friday, November 14. Davidson is slated to begin airing in the spring of 2015, based on the current filming schedule of the daytime drama series, Soap Opera Network has learned.
The return of Kristen shouldn't come as much of a surprise as when she last appeared earlier this month, she had stolen Theresa's (Jen Lilley) embryo and placed it inside of herself via surgical transfer.
In addition to "DAYS" and "Y&R," Davidson can be seen in "The Real Housewives of Beverly Hills," which premieres tomorrow, November 18 on Bravo at 9:00 PM ET/PT.