With Craig Ferguson set to step down as host of "The Late Late Show" on Friday, December 19, CBS has announced that following re-runs of the late night talk show, special editions will be produced featuring rotating guest hosts and special after-dark editions of CBS Daytime's "The Talk" from Monday, January 5 – Friday, March 6, 2015 (12:37-1:37 AM, ET/PT).
Drew Carey, host of CBS Daytime's "The Price is Right," will guest host the first week, Monday, January 5 – Friday, January 9, and the final week, Monday, March 2 – Friday, March 6. "The Talk" will broadcast original after-dark editions from their own set for a weeks worth of shows from Monday, January 12 – Friday, January 16. Thereafter, guest hosts will include filmmaker Judd Apatow, actor Will Arnett, actor, host, singer and improv comedian Wayne Brady (host, "Let's Make a Deal"), comedian and actor Jim Gaffigan, comedian and actor Billy Gardell, actor, producer and Emmy Award winner Sean Hayes, writer, comedian and actor Thomas Lennon, GRAMMY Award winner John Mayer and actor Kunal Nayyar.
Guests and further scheduling details will be announced in the days and weeks to come.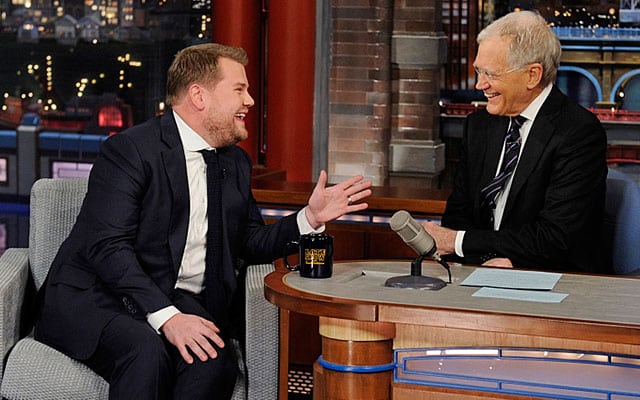 Actor, writer and comedian James Corden will take the reigns as host on Monday, March 9, 2015 with the launch of "The Late Late Show with James Corden." He made his CBS late night debut on Friday, November 21, when he appeared on "The Late Show with David Letterman."