Just two weeks after the dramatic season finale of "Dallas," which found one of its lead characters killed after the car they were in exploded, TNT has opted to cancel the series after just three seasons, the network announced today.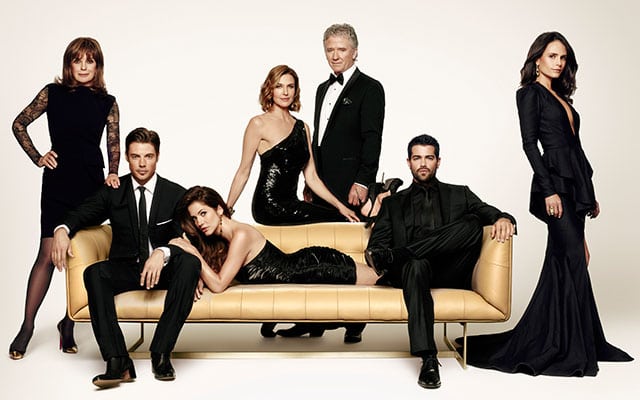 "TNT has decided not to renew 'Dallas.' We are extremely proud of the series, which defied expectations by standing as a worthy continuation of the Ewing saga. We want to thank everyone involved with the show, from the extraordinary cast to the impeccable production team, led by the show's creative forces, Cynthia Cidre and Mike Robin. We especially want to thank the people of Dallas for their warm and generous hospitality during the production of the series," said the network in a statement.
"We wanted a big ending. We wanted season 4," revealed Cidre in a recent interview with Entertainment Weekly following the jaw dropping season (now series) closer that found Christopher Ewing (played by former "Passions" star Jesse Metcalfe) being the major character killed off. "We always thought it had to be somebody important who the audience would miss. [But] it couldn't be Bobby (Patrick Duffy, ex-Stephen Logan, "The Bold and the Beautiful") or Sue Ellen (Linda Gray, ex-Priscilla Kelly, "B&B") or somebody might kill me! It narrowed the choices." Unfortunately, no matter who died, the show itself is now dead after just 1.7 million viewers tuned in for the finale episode.
In addition to Duffy, Gray and Metcalfe, "Dallas" starred Josh Henderson, Julie Gonzalo, Brenda Strong and Jordana Brewster. It's final season heavily featured "One Life to Live" alum Judith Light.