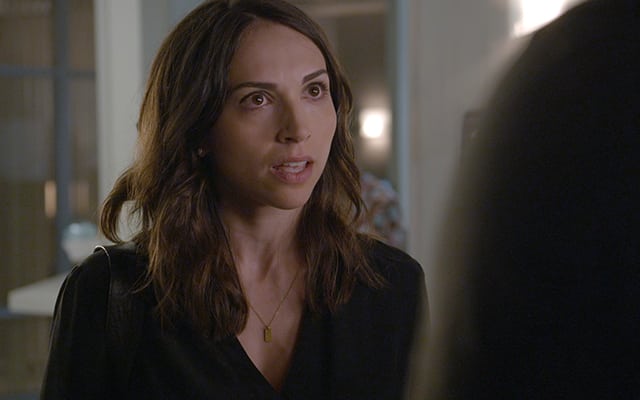 The Wednesday, October 15 episode of CBS' "Criminal Minds" featuring former "All My Children" and "The Young and the Restless" actress Eden Riegel found the primetime series growing week-to-week in Total Viewers and the key Adults 18-49 sales demo. For the night, "Minds" was the most watched series overall in viewers.
With 10.9 million viewers and a 2.4/7 in Adults 18-49 rating/share using final Live+SD ratings data, CBS projects that "Minds" will jump to 14.7 million viewers and a 3.9 in Adults 18-49 when Live+7 number are released in the weeks ahead.  The series is also projected to grow from a 3.3 rating in Adults 25-54 to a 4.9 rating.
In the episode, entitled "A Thousand Suns," Riegel portrayed Shelley Hicks, the frantic wife of the co-pilot of a doomed airliner that crashed in the Colorado mountains.