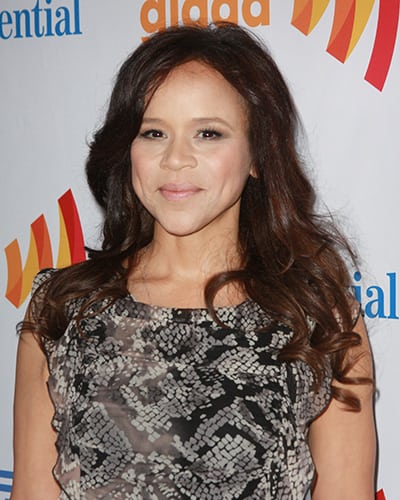 The wait is over: ABC's daytime talk show, "The View," has completed its much-buzzed-about panel with the addition of actress Rosie Perez and political commentator Nicolle Wallace!
The two will join Whoopi Goldberg and Rosie O'Donnell on the revamped version of the talker, which debuts its new season on Monday, September 15.
Many might recognize Perez from notable projects like "Do the Right Thing," "White Men Can't Jump," "It Can Happen To You," and "Fearless," for which she received an Oscar nomination. She recently made headlines with the release of her 2014 memoir, "Handbook for an Unpredictable Life: How I Survived Sister Renata and My Crazy Mother, and Still Came Out Smiling (with Great Hair)."
Wallace is a best-selling author and political analyst for MSNBC. She served as communications chief for George W. Bush's White House and re-election campaign, as well as senior advisor for the John McCain–Sarah Palin campaign in 2008. She is also the author of the New York Times bestselling contemporary political novel "18 Acres," as well as "It's Classified."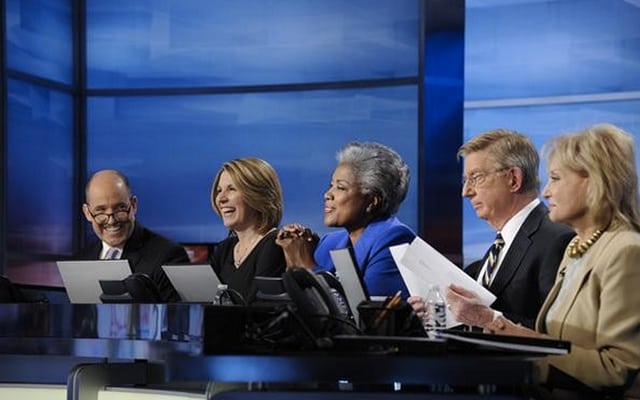 "These are powerful and accomplished women from different walks of life who have had amazing personal and professional experiences. Each brings incredible perspective and information to the table," says Bill Wolff, executive producer. "This mix of smart, vibrant and energetic women is unlike anything else on daytime television."
"I am beyond thrilled, honored and completely surprised that I've been asked to join 'The View'," says Perez.  "Knowing that I'll be in the company of Whoopi, Rosie and Nicolle, three very smart and engaging women that I have an immense amount of respect for, makes it even more unbelievable.  The opportunity to connect with our nation's audience on a daily basis… icing on the cake! Very happy."
"I am honored to join the tradition of compelling conversations that has been the signature of 'The View' for the better part of two decades," said Wallace. "I have watched 'The View' for many years and now to be seated alongside three women that I have admired is both humbling and incredibly exciting."
As previously announced, a new team has taken the helm of "The View" with Bill Wolff as executive producer, Brian Balthazar as co-executive producer, Ashley S. Gorman as director and Kathleen Rajsp as senior supervising producer. "The View" has also taken up residence in the ABC Broadcast Center as part of the network's plans for reinventing the popular franchise with a new studio, a new set with an on-camera social media station and a new logo and color scheme.
Catch the revamped talk show when the new season premieres on Monday, September 15 on ABC at 11AM ET.