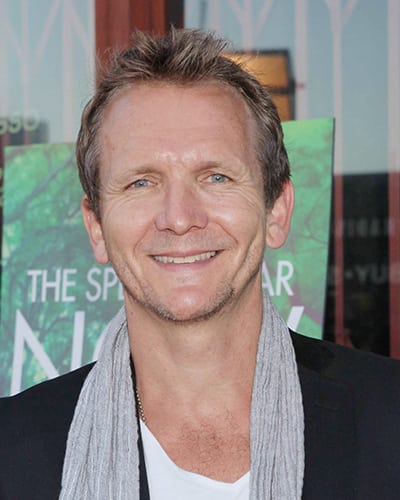 Sebastian Roche experienced quite a lot of excitement as "General Hospital's" Jerry Jax, but even his Port Charles stint couldn't have prepared him for his latest ride: The French/Scottish actor will be starring opposite Liam Neeson in Universal Picture's latest thriller, "A Walk Among the Tombstones!"
The action-packed flick, set to hit theaters on Friday, September 19, follows a former NYPD detective turned alcoholic and private investigator (Neeson) who helps Yuri Landau (Roche) find his daughter after she's kidnapped by the mob.
But "A Walk Among the Tombstones" is not all that's been keeping Roche busy these days. In addition to the film, viewers can catch the actor in the CW's "The Originals," where he plays the ruthless and feared vampire patriarch Mikael. The series returns for its second season this October, with new episodes airing Thursdays at 9PM PST/8PM C.