They survived a hit and run, but their little boy didn't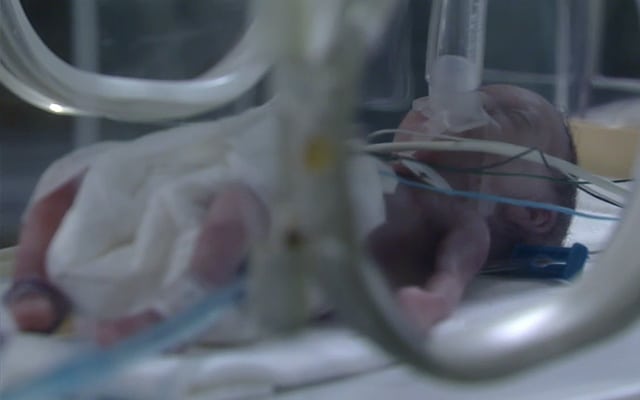 Several weeks have gone by since the hit and run caused by an unidentified individual forced Patrick (Jason Thompson) and Sabrina's (Teresa Castillo) car to veer off the road, which resulted in Sabrina to prematurely gave birth to their son – Gabriel Drake Santiago, who has since died.
In a promo highlighting this week's episodes, the soap pinpoints six people that may have been the one responsible for the accident – Rafe (Jimmy Deshler), Silas (Michael Easton), Julian (William deVry), Ric (Rick Hearst), Luke (Anthony Geary) and Ava (Maura West). Of the six, Rafe appears the most guilty.