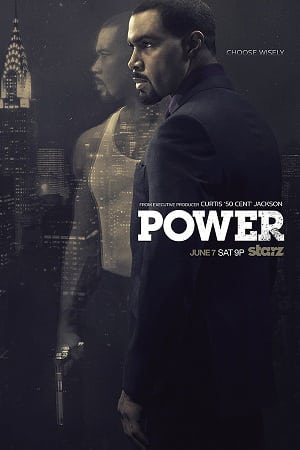 While the series isn't scheduled to premiere until Saturday, June 7 at 9:00 PM ET/PT on Starz, the network has released the first five minutes of "Power" on Twitter via the social service's new in-line video feature that enables one-touch playback. The new video experience is based on Twitter Cards, which extends user interactions beyond favoriting, retweeting and replying and makes it possible for people to do things like watch videos, download apps, or view articles and photos –– all from within a Tweet.
From executive producer and showrunner Courtney Kemp Agboh ("The Good Wife"), "Power" is a new crime drama set in two different worlds, the glamorous New York club scene and the brutal drug trade. It follows Omari Hardwick ("Being Mary Jane") as James "Ghost" St. Patrick, who has it all: a beautiful wife, a gorgeous Manhattan penthouse, and the hottest, up-and-coming new nightclub in New York. His club, Truth, caters to the elite: the famous and infamous boldface names that run the city that never sleeps. As its success grows, so do Ghost's plans to build an empire. However, Truth hides an ugly reality. It's a front for Ghost's criminal underworld; a lucrative drug network, serving only the wealthy and powerful.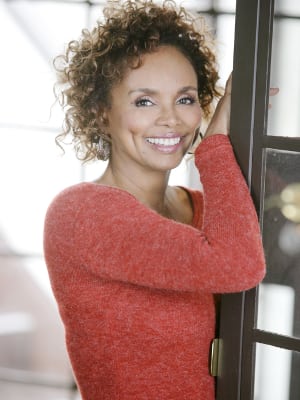 Lela Loren ("Gang Related"), Naturi Naughton ("The Client List," "Mad Men") and Joseph Sikora ("Boardwalk Empire") also star in the series that will feature Debbi Morgan (ex-Angela Hubbard, "All My Children") in the recurring role of Estelle, the mother of Naturi Naughton's Tasha St. Patrick, Ghost's wife, confidant and willing accomplice. Loren plays Angela Valdes, an old flame of Ghost's who unexpectedly reenters his life. Sikora plays Tommy Egan, childhood best friend and business partner to Ghost.
Mark Canton ("300: Rise of an Empire"), Randall Emmett ("End of Watch") and David Knoller ("Big Love," "Carnivàle") also serve as executive producers. The series is being produced in association with CBS Television Studios.
Select multichannel video distributors will offer linear, on-demand and online sampling opportunities of the first episode of "Power," beginning Saturday, May 31, one week in advance of the series premiere.
The first episode of "Power" will also be available on May 31 at www.starz.com/power, and online through select STARZ cable, satellite, telco, and online distributors' websites including the Starz "Power" Twitter page at https://twitter.com/starz_channel, Starz "Power" MySpace page, the Starz YouTube page at http://www.youtube.com/user/Starz, Starz "Power" Facebook page at www.facebook.com/power.starz, Amazon Instant Video, Vudu, Sony Entertainment Network and CinemaNow.
The series premiere of "Power" will also be available for sampling through the free STARZ PLAY app for all users in the United States.
"Power" premieres on STARZ with an eight hour-long episode first season.