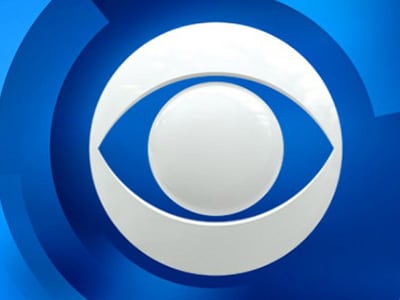 As it gets ready to finish the traditional television season (September-May) as America's most-watched network in viewers for the 11th time in 12 years, CBS has renewed 21 shows and has picked up an additional 8 for next season. Five of the new shows will air in the fall with the remaining three headed for midseason.
The new series joining the network in the fall includes "Madam Secretary," starring Téa Leoni as the newly appointed U.S. Secretary of State; "NCIS: New Orleans," a spinoff of "NCIS," starring Scott Bakula; "Scorpion," a high-octane drama starring Elyes Gabel, Robert Patrick and Katharine McPhee, inspired by the true story of an eccentric genius and his team of brilliant misfits working to protect the U.S. from high-tech threats; the psychological thriller "Stalker," starring Maggie Q and Golden Globe Award winner Dylan McDermott as detectives who investigate stalking incidents; and the ensemble comedy The McCarthys," starring Laurie Metcalf, Jack McGee, Tyler Ritter and Joey McIntyre as members of a sports-crazed Boston family. Also joining the lineup is "NFL Thursday Night Football," which will kick off on September 11 with Pittsburgh-Baltimore from M&T Bank Stadium in Baltimore, Md.
With football airing on Thursday nights, CBS will initially move television's top ranked comedy "The Big Bang Theory" back to Mondays. The series will air at 8:00 PM leading into a new season of "Mom." At 9:00 PM, viewers will be introduced to "Scorpion." "NCIS: Los Angeles" moves to "Mondays" at 10:00 PM after five seasons on Tuesdays following parent series "NCIS," which will remain airing on Tuesdays at 8:00 PM for its 12th season. It will be followed by "NCIS: New Orleans." "Person of Interest" keeps Tuesdays stable for CBS at 10:00 PM.
On Wednesdays, "Survivor" and "Criminal Minds" remain intact from 8:00-10:00 PM. "Stalker" takes on the 10:00 PM slot. Beginning Thursday, October 30, "Big Bang" returns to its 8:00 PM time period once again leading into "The Millers." "Two and a Half Men" will keep the 9:00 PM slot as it heads into its 12th and final season. New comedy "The McCarthys" leads into "Elementary." Moving to Fridays is "The Amazing Race," which kicks off at 8:00 PM. CBS sticks with action duo "Hawaii Five-0" and "Blue Bloods" from 9:00-11:00 PM. Saturdays will continue to house encore broadcasts of the Network's popular dramas from 8:00-10:00 PM, dubbed "Crimtime Saturday," with "48 Hours" continuing its winning streak at 10:00 PM. On Sunday nights, granddaddy "60 Minutes" continues at 7:00 PM followed by "Madam Secretary." "The Good Wife" remains in its 9:00 PM slot. "CSI: Crime Scene Investigation" moves to 10:00 PM.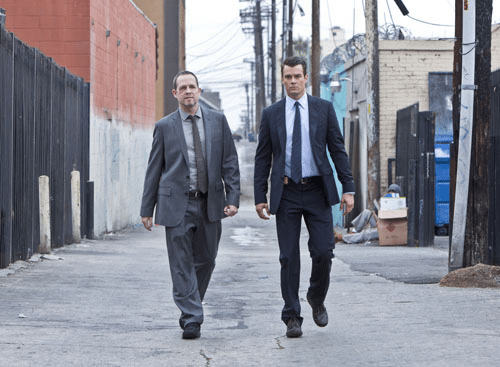 In midseason, CBS will launch "Battle Creek," the unique police drama series from Vince Gilligan ("Breaking Bad") and David Shore ("House"), starring Josh Duhamel ("All My Children") and Dean Winters; a modern take on the classic comedy "The Odd Couple," starring Matthew Perry as the loveable slob Oscar Madison and Thomas Lennon as uptight neat freak Felix Unger; and "CSI: Cyber," a "CSI: Crime Scene Investigation" spinoff from the creative team behind the signature series, starring Patricia Arquette as an investigator who delves into the world of digital crime.
Veterans being held for midseason include comedy "Mike & Molly," starring Melissa McCarthy and Billy Gardell; drama "The Mentalist," starring Simon Baker; and reality series "Undercover Boss."
"These eight new series and 'Thursday Night Football' add to the strength and stability of a Network that is returning 21 shows," said Nina Tassler, Chairman, CBS Entertainment. "They will be part of an all-season, year-round strategy of original programming that starts in the summer with 'Under the Dome' and 'Extant,' rolls into the fall with football and new series premieres, and extends into 2015 with the launch of more new and returning shows."
What follows is a breakdown of CBS' fall 2014-2015 primetime schedule:
FALL 2014 SCHEDULE
(N=New, NT=New Time, RTP= Regular Time Period) All Times ET/PT
MONDAY
8:00-8:30 PM THE BIG BANG THEORY/2 BROKE GIRLS
8:30-9:00 PM MOM (NT)
9:00-10:00 PM SCORPION (N)
10:00-11:00 PM NCIS: LOS ANGELES (NT)
TUESDAY
8:00-9:00 PM NCIS
9:00-10:00 PM NCIS: NEW ORLEANS (N)
10:00-11:00 PM PERSON OF INTEREST
WEDNESDAY
8:00-9:00 PM SURVIVOR
9:00-10:00 PM CRIMINAL MINDS
10:00-11:00 PM STALKER (N)
THURSDAY
8:00-11:00 PM, ET THURSDAY NIGHT FOOTBALL (N) (Sept. 11-Oct. 23)
5:00-8:00 PM, PT
8:00-8:30 PM THE BIG BANG THEORY (RTP) (As of Oct. 30)
8:30-9:00 PM THE MILLERS (As of Oct. 30)
9:00-9:30 PM TWO AND A HALF MEN (As of Oct. 30)
9:30-10:00 PM THE McCARTHYS (N) (As of Oct. 30)
10:00-11:00 PM ELEMENTARY (As of Oct. 30)
FRIDAY
8:00-9:00 PM THE AMAZING RACE (NT)
9:00-10:00 PM HAWAII FIVE-0
10:00-11:00 PM BLUE BLOODS
SATURDAY
8:00-9:00 PM CRIMETIME SATURDAY
9:00-10:00 PM CRIMETIME SATURDAY
10:00-11:00 PM 48 HOURS
SUNDAY
7:00-8:00 PM 60 MINUTES
8:00-9:00 PM MADAM SECRETARY (N)
9:00-10:00 PM THE GOOD WIFE
10:00-11:00 PM CSI: CRIME SCENE INVESTIGATION (NT)/CSI: CYBER (N)
(CSI: CYBER will move into this slot later in the season).
DRAMA DESCRIPTIONS
MADAM SECRETARY stars Téa Leoni as Elizabeth McCord, the shrewd, determined, newly appointed Secretary of State who drives international diplomacy, battles office politics and circumvents protocol as she negotiates global and domestic issues, both at the White House and at home. A college professor and a brilliant former CIA analyst who left for ethical reasons, Elizabeth returns to public life at the request of the President following the suspicious death of her predecessor. The President values her apolitical leanings, her deep knowledge of the Middle East, her flair for languages and her ability to not just think outside the box, but to not even acknowledge there is a box. McCord's team includes her Chief of Staff Nadine Tolliver (Emmy Award winner Bebe Neuwirth), speechwriter Matt Mahoney (Geoffrey Arend), press coordinator Daisy Grant (Patina Miller) and her charming assistant, Blake Moran (Erich Bergen). As McCord debates third world problems and finesses foreign dignitaries at work, that's just a warm-up for when she goes home to her supportive husband Henry (Tim Daly) and their two bright children (Katherine Herzer and Evan Roe), where "politics" and "compromise" take on new meaning. MADAM SECRETARY is a CBS Television Studios production, in association with Revelations Entertainment. Barbara Hall ("Judging Amy") is an executive producer with Revelations' Lori McCreary and Academy and Golden Globe Award winner Morgan Freeman, and David Semel. The pilot was directed by David Semel.
NCIS: NEW ORLEANS is a drama about the local field office that investigates criminal cases affecting military personnel in the Big Easy, a city known for its music, entertainment and decadence. Leading the team is Special Agent Dwayne Pride (Golden Globe Award winner Scott Bakula), aka "King," a native of NOLA who is driven by his need to do what is right. Working with Pride is Special Agent Christopher LaSalle (Lucas Black), who plays hard but works harder; and Special Agent Meredith "Merri" Brody (Zoe McLellan), a charismatic and tough interrogator who transferred from the Great Lakes office in search of a fresh start. Supporting them is coroner Dr. Loretta Wade (CCH Pounder), who is as eccentric as she is smart. This colorful city that harbors a dark side is a magnet for service personnel on leave, and when overindulgence is followed by trouble, Pride's team is at its best. Gary Glasberg ("NCIS"), Mark Harmon ("NCIS") and Martha Haight are the executive producers for CBS Television Studios.
SCORPION, inspired by a true story, is a high-octane drama about eccentric genius Walter O'Brien (Elyes Gabel) and his team of brilliant misfits who comprise the last line of defense against complex, high-tech threats of the modern age. As Homeland Security's new think tank, O'Brien's "Scorpion" team includes Toby Curtis (Eddie Kaye Thomas), an expert behaviorist who can read anyone; Happy Quinn (Jadyn Wong), a mechanical prodigy; and Sylvester Dodd (Ari Stidham), a statistics guru. Pooling their extensive technological knowledge to solve mind-boggling predicaments amazes federal agent Cabe Gallo (Robert Patrick), who shares a harrowing history with O'Brien. However, while this socially awkward group is comfortable with each other's humor and quirks, life outside their circle confounds them, so they rely on Paige Dineen (Katharine McPhee), who has a young, gifted son, to translate the world for them. At last, these nerdy masterminds have found the perfect job: a place where they can apply their exceptional brainpower to solve the nation's crises, while also helping each other learn how to fit in. Nick Santora, Emmy Award winner Nicholas Wootton, Alex Kurtzman, Roberto Orci, Heather Kadin, Walter O'Brien, Scooter Braun and Justin Lin are the executive producers for CBS Television Studios. Justin Lin ("The Fast and the Furious") directed the pilot.
STALKER stars Maggie Q and Golden Globe Award winner Dylan McDermott in a psychological thriller about detectives who investigate stalking incidents – including voyeurism, cyber harassment and romantic fixation – for the Threat Assessment Unit of the LAPD. Det. Jack Larsen (McDermott) is a recent transfer to the Unit from New York City's homicide division, whose confidence, strong personality and questionable behavior has landed him in trouble before – but whose past behavior may also prove valuable in his new job. His boss, Lt. Beth Davis (Maggie Q), is strong, focused and an expert in the field, driven by her traumatic personal experience as a victim. With the rest of their team, young but eager Det. Ben Caldwell (Victor Rasuk) and deceptively smart Det. Janice Lawrence (Mariana Klaveno), Larsen and Davis assess the threat level of cases and respond before the stalking and intimidation spirals out of control, all while trying to keep their personal obsessions at bay. Kevin Williamson ("Scream") is the executive producer for Warner Bros. Television.
COMEDY DESCRIPTIONS
THE McCARTHYS is a multi-camera comedy about a loud, sports-crazed Boston family whose somewhat athletically challenged son, Ronny (Tyler Ritter), is chosen by his father to be his assistant high school basketball coach, much to the surprise of his more qualified siblings. Ronny wants nothing more than to move away, join the singles scene and find a partner. His distraught mother, Marjorie (Laurie Metcalf), is not upset that her favorite son is gay, but that he wants to leave Boston and his family. Ronny's plans change, however, when his politically incorrect and outspoken father, Arthur (Jack McGee), stuns everyone with his choice for an assistant. Touched by his father's offer, Ronny embarks on a completely different future – and he can be sure that his loving, tight-knit family is going to have a very vocal opinion about it. Jimmy Dunn, Joey McIntyre and Kelen Coleman also star. Brian Gallivan, Mike Sikowitz, Will Gluck and Andy Ackerman are the executive producers for Sony Pictures Television in association with CBS Television Studios. Emmy Award winner Andy Ackerman directed the pilot.
MIDSEASON PROGRAMS WITH DESCRIPTIONS
BATTLE CREEK stars Josh Duhamel and Dean Winters in a drama about two mismatched law enforcement officers whose polar opposite views of the world and crime-solving breed frustration, disdain, humor and possibly a grudging respect as they team together to clean up the hardscrabble streets of Battle Creek, Mich. Det. Russ Agnew (Dean Winters), a good but gruff, hard-boiled detective, has his world upended when strikingly handsome, charismatic Special Agent Milton Chamberlain (Josh Duhamel) opens an FBI field office at the police station and chooses Russ to be his partner. Milt's polished sophistication and access to unlimited state-of-the-art equipment is impressive to his new co-workers in the absurdly underfunded department. As Russ and Milt work long hours together in the economically distressed city of Battle Creek, the question is: will it be Milt's charm and endless supply of high-end resources or Russ's old-fashioned cynicism, guile and deception that prove to be the keys to catching the bad guys in his beloved hometown? Janet McTeer, Kal Penn, Edward Fordham and Aubrey Dollar also star. Emmy Award winners Vince Gilligan and David Shore as well as Mark Johnson and Bryan Singer are the executive producers for Sony Pictures Television in association with CBS Television Studios.
THE ODD COUPLE stars Matthew Perry as endearing slob Oscar Madison and Thomas Lennon as uptight neat freak Felix Unger, two former college buddies who become unlikely roommates after the demise of their marriages. It's not long after Oscar lets Felix move in that Oscar fears he's made a monumental mistake. However, despite how exasperated they make each other, these mismatched friends agree they can help each other move on from their divorces and somehow make this crazy living arrangement work. Wendell Pierce and Lindsay Sloane also star. Matthew Perry, Emmy Award winner Joe Keenan, Bob Daily, Sarah Timberman, Carl Beverly, Eric Tannenbaum and Kim Tannenbaum are executive producers for CBS Television Studios.
CSI: CYBER stars Emmy Award winner Patricia Arquette in a drama inspired by the advanced technological work of real-life CyberPsychologist Mary Aiken. Special Agent Avery Ryan (Arquette) heads the Cyber Crime Division of the FBI, a unit at the forefront of solving illegal activities that start in the mind, live online, and play out in the real world. She also knows firsthand how today's technology allows people to hide in the shadows of the Internet and commit serious crimes of global proportion. While other agents search for criminals in dark homes and alleys, Ryan searches the "dark net," a place deep in the bowels of the Web where criminals are anonymous, money is untraceable and where everything is for sale with just a keystroke. Emmy Award winner Ann Donahue, Carol Mendelsohn, Anthony Zuiker, and Emmy Award winners Jerry Bruckheimer and Jonathan Littman are executive producers for CBS Television Studios.