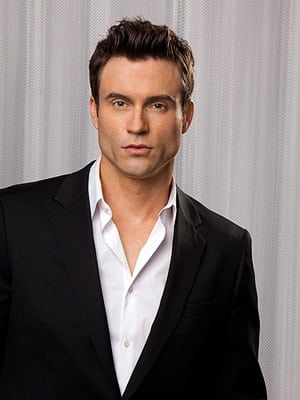 If you've ever dreamed of meeting "The Young and the Restless'" heartthrob, Daniel Goddard (Cane Ashby), or touring the set of the Los Angeles-based sudser, you're in luck: Charity Buzz is currently holding an auction for both experiences!
Via an auction that will benefit the Boys & Girls Clubs and The Brees Dream Foundation, you and three friends could win the ultimate "Y&R" dream: A personally guided tour of the set by Goddard himself.
"The WWE does a big charity every year to raise money for the Brees Dream Foundation and [the Boys & Girls Clubs], so I'm offering a set tour for four people," the actor explains. "I'm going to take them on a tour of the set and introduce them to everybody, and they can get their pictures taken, they can get signed scripts and basically have a good time and raise some money through bidding for this through Charity Buzz. So they'll have an opportunity to come and see the show, have the experience of coming around and meeting everybody and going to wardrobe and seeing all the behind-the-scenes stuff. And it's for a good cause. It's to help kids who need to be helped. So I'm looking forward to it; it's going to be a great time!"
For more information and to bid on Goddard's "Y&R" set tour, visit CharityBuzz.com.
*Editor's Note: Charity Buzz currently lists the auction for a total of two people, but Goddard assures SON that the auction is actually for a total of four guests.