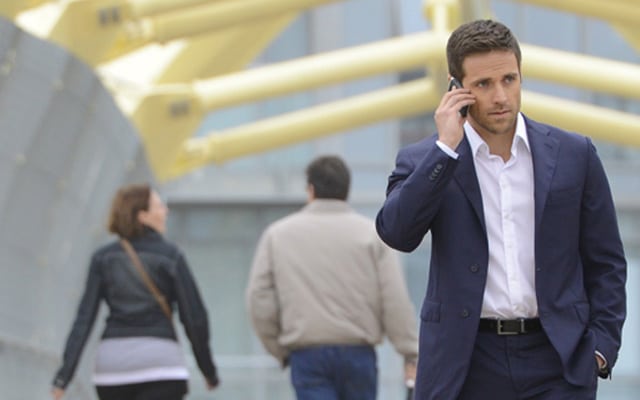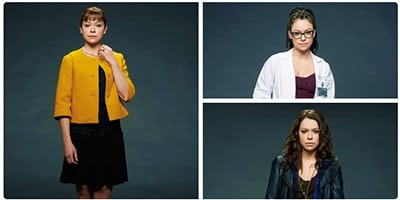 Former "As the World Turns" star Dylan Bruce (ex-Chris Hughes) has a little something to sing about: His series, the BBC America conspiracy clone thriller "Orphan Black," debuts its season two premiere episode this weekend!
The series — not to be confused with Netflix's "Orange is the New Black" — follows an outcast orphan named Sarah (Tatiana Maslany), whose life dramatically changes upon discovering she's a clone. Bruce is reprising his role as Paul, an ex-Army officer caught in the crosshairs of the clone world. Stars Jordan Gavaris and Maria Doyle Kennedy will also return.
"Season one of 'Orphan Black' delivered an action packed, edge-of-your-seat thrill ride featuring a critically-acclaimed star turn by Tatiana Maslany," says Perry Simon, General Manager, BBC AMERICA. "The rabid fan base known as the 'Clone Club' is growing every day as audiences discover this unique show and gear up for an exciting second season that takes us further down the rabbit hole."
"We're truly amazed at the incredible response we received from TV critics and fans alike since the beginning of this series," commented David Fortier and Ivan Schneeberg, Executive Producers and Co-Presidents, Temple Street Productions. "We're delighted to have the opportunity with our supportive partners BBC AMERICA and Space to continue on this amazing journey and to answering some of the impending questions fans were left with from the end of last season."
To catch the season two premiere, tune into BBC America this Saturday, April 19 at 9/8C.