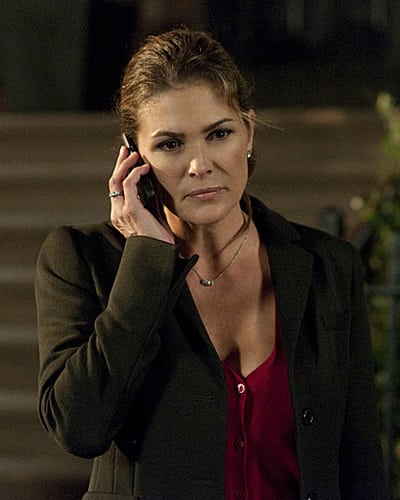 Paige Turco (ex-Dinah Marler, "Guiding Light;" ex-Melanie Cortlandt Rampal, "All My Children") has been cast in "NCIS: New Orleans," the planned spinoff of "NCIS," reports Deadline.com.
Turco will star as Linda, the wife of NCIS Special Agent Pride (played by "Quantum Leap" actor Scott Bakula). The New Orleans division conducts criminal investigations "from Pensacola through Mississippi and Louisiana to the Texas panhandle" that involve the U.S. Navy and Marine Corps. In addition to Bakula, Turco joins the already cast CCH Pounder ("The Shield"), Zoe McClellan ("JAG"), and Lucas Black ("The Fast and the Furious: Tokyo Drift").
"NCIS" is the popular CBS procedural drama now in its 11th season. It's regularly ranked as one of the most watched scripted shows on American television, with its 2012-2013 season even surpassing "Sunday Night Football." CBS is currently planning to air the "New Orleans" pilot as a two-part "NCIS" episode, before deciding if it will be ordered to series. If the show does go to series, Turco's role is expected to be a recurring one.
Turco can also be seen in the recurring role of Zoe on CBS's "Person of Interest" as well as the upcoming CW series "The 100," which debuts this Wednesday.