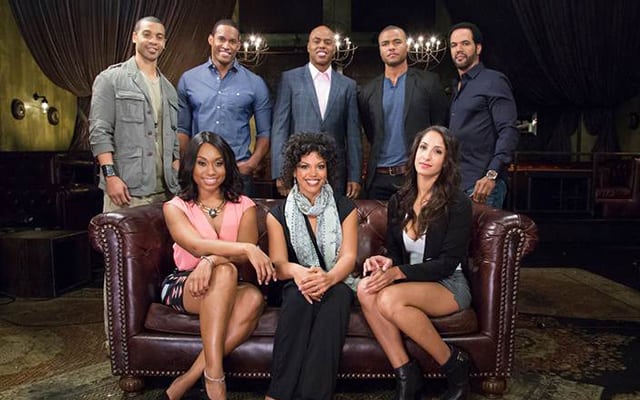 With an impressive seven out of the 10 daytime stars nominated for an NAACP Image Award, CBS is celebrating its network diversity with a special episode of "The Insider!"
Host Kevin Frazier is sitting down for an exclusive roundtable discussion with "The Bold and the Beautiful's" nominees Aaron D. Spears (Justin Barber), Lawrence Saint-Victor (Carter Walton) and Karla Mosley (Maya Avant), as well as "The Young and the Restless'" nominees Kristoff St. John (Neil Winters), Redaric Williams (Tyler Michaelson), Angell Conwell (Leslie Michaelson) and Christel Khalil (Lily Winters) to discuss diversity in entertainment.
During the special episode, St. John (who's won nine NAACP Image Awards) recalls when he used to receive hate mail for being in an onscreen interracial relationship. "It really wasn't accepted that well by the audience at that time," he says. "I'm not just going to say the white audience, but maybe black and white.  Unfortunately, I received a lot of hate mail. It was right in my home mailbox and that was really disheartening to me, to open my mail [and] in between the gas and the electric bill was this 'I hate you because of your skin color [letter.]'"
Says Frazier of the episode: "It's important to recognize these outstanding actors and actresses from daytime dramas because they make such a huge contribution.  They aren't movie stars like Halle Berry or Forest Whitaker, but every single day they are in people's homes, shaping perceptions; not just entertaining, but becoming part of people's lives."
Tune into "The Insider" today, February 18 for Frazier's interviews with Spears, Saint-Victor, St. John and Williams, and on Wednesday, February 19 for his interviews with Mosley, Conwell and Khalil.
"The Insider" airs weekday evenings. Check local listings for time and station.