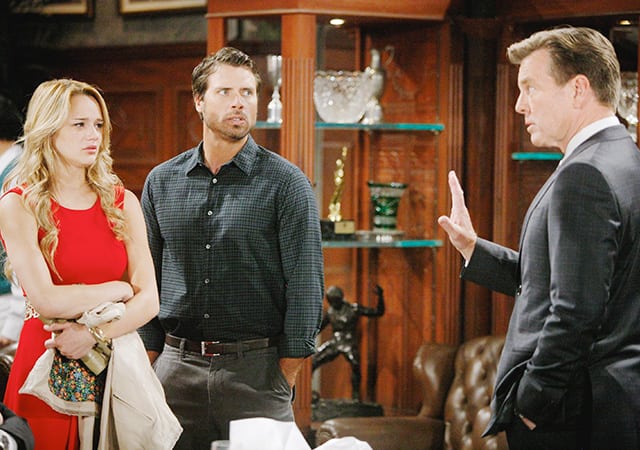 CBS Daytime is proving that it just won't stop when it comes to high ratings, with the latest Nielsen live plus same day numbers showing another increase for "The Young and the Restless" and record breaking numbers for "The Talk!"
According to a CBS press release, "The Bold and the Beautiful" delivered a weekly audience of 4.14 million viewers for the week ending Sunday, January 12. Meanwhile, "The Young and the Restless" had its best week since January 2010 with a whopping 5.47 million viewers.
But "B&B" and "Y&R" aren't the only CBS shows with the ability to brag: "The Talk" broke its own record and averaged 3.6 million viewers — the first time the show has broke into the three million range!
Congratulations, CBS Daytime!