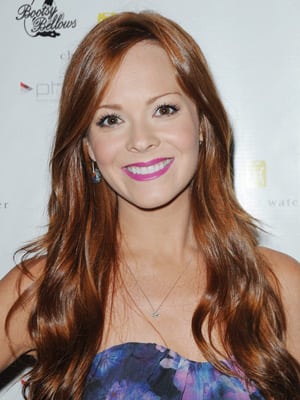 As previously reported, "General Hospital's" Emily Wilson (ex-Ellie Trout) announced that she will be appearing in an upcoming episode of ABC's "Castle," which Soap Opera Network has since learned will air on Monday, January 27.
In the episode entitled "Dressed To Kill," Wilson will appear in the role of Grace Jacobs, who is described as a young woman that grew up reading Modern Fashion with the dream of working for its editor, Matilda King (Frances Fisher; "The Edge of Night," "Days of our Lives").
Per an episode breakdown, "When the assistant to Modern Fashion Magazine's dictatorial editor Matilda King is found murdered, Castle [Nathan Fillion] and Beckett [Stana Katic] are thrust into the glitzy, ruthless world of high fashion in their search for the killer. Meanwhile Beckett's history in the modelling world gets her access to a very special wedding surprise."
In addition to Wilson and Fisher, the episode will include guest appearances by Rob Estes ("Days of our Lives," "Melrose Place") as Julian Bruckner, Danny Max ("The Bold and the Beautiful") as Justin, Angelique Cinelu as Lola and Rex Lee ("Entourage," "Suburgatory") as Yumi.
"Castle" airs Mondays at 10:00 PM ET/PT on ABC.