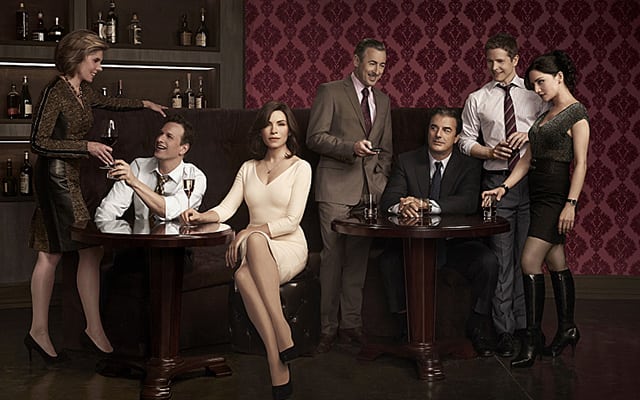 According to CBS, "The Good Wife" has emerged as a multi-platform (on air, online and on demand) darling as it gets ready to head into the second half of its fifth season. Per the network, the series has shown double-digit percentage growth in all available television platforms and has emerged as the most-watched television series on the popular Amazon Prime Instant Video service during the fourth quarter.
On-Air:

"The Good Wife" continues to deliver strong ratings for the CBS Television Network on Sunday night, averaging 11.74 million viewers, up +13% over last year and 2.9 in adults 25-54, an increase of +4% from a year ago, according to Nielsen most current ratings.

Online Streaming:

 Online streaming of the first nine episodes of "The Good Wife" is up +13% (530,115 from 468,173) compared to last year on CBS.com and its multi-channel video partners, according to CBS Interactive.

Video-On-Demand:

 Video-on-demand playback for the season's first nine episodes of "The Good Wife" is up +19% (958,986 viewers from   806,596) compared to last year, according to Rentrak.
Tracking information is according to Nielsen Media Research, CBS Interactive and Rentrak.