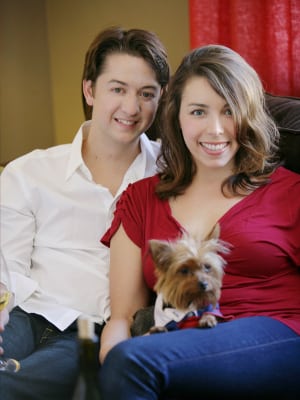 There must be something in the water over at "General Hospital," because not only are Kirsten Storms (Maxie Jones) and Teresa Castillo (Sabrina Santiago) pregnant, Bradford Anderson (ex-Spinelli) took to Twitter to announce that he and his wife are expecting a baby, as well!
During the BCS National College Football Championship between Florida State and Auburn last night, Anderson commented on the game — and slyly slipped in the news that his wife, Kiera, is pregnant with their second child. "Auburn looks great so far. In other news, we're having another baby," he tweeted. "Another girl, in May. So that's cool. Hope the game isn't a blowout."
Congratulations to the parents and their first child, Juna Meredith (2), who'll now have a little sister to play with!