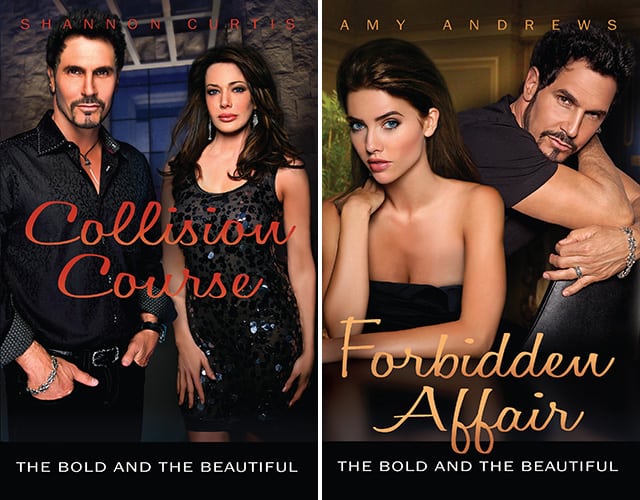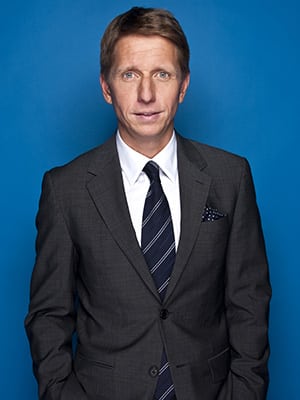 As previously reported, CBS' "The Bold and the Beautiful" announced a new partnership with Pan Macmillan and its digital-first imprint, Momentum, in which the publishing company will release a series of novellas surrounding several characters from the daytime soap opera. Today, it was announced that the first two of eight novellas will go on sale on Tuesday, January 28. An e-book version of each will be released worldwide. In Australia, paperback print copies will be available at the same time as the digital release.
"Love stories that have yet to be seen on television can now fully ignite between the covers of these novellas," said "B&B" executive producer and head writer, Bradley P. Bell in announcing the deal last month. "This partnership with Pan Macmillan and Momentum expands the choices our fans have to be entertained by the signature characters of 'The Bold and the Beautiful.'"
In "Forbidden Affair," Steffy Forrester and Bill Spencer re-ignite their passion while trapped together in the rubble of a major Los Angeles earthquake.  In "Collision Course," Taylor Forrester gets to know the real Bill after she discovers he is trying unsuccessfully to cover up his severe Post-Traumatic Stress Disorder, caused by a near-fatal plane crash. "Forbidden Affair" was written by Amy Andrews, while "Collision Course" was written by Shannon Curtis.
In April, an additional two novellas in the series will be released: "Second Chances" finds former lovers Rick Forrester and Steffy bond when they discover they have both suppressed their profound grief about Phoebe's death. In "Stormswept," Hope Logan discovers deep lingering feelings for Oliver Jones while sailing to a remote island location off the coast of Australia for a fashion shoot).
Pre-order "Collision Course" on Amazon.com | Pre-order "Forbidden Affair" on Amazon.com